Las escuelas de Clarksville estarán cerradas al aprendizaje en el aula el lunes 28 de septiembre de 2020. La situación se reevaluará el lunes para determinar si la escuela puede reabrir o si el distrito debe permanecer cerrado al aprendizaje en el aula. Todos los maestros y el personal informarán como de costumbre para captar la atención a nuestros estudiantes a través del aprendizaje remoto. Todos los estudiantes deben continuar con sus clases mientras están en casa a través de Schoology. Esperamos tener una actualización sobre esta situación antes del cierre del lunes. Este cierre se debe a la cantidad de miembros del personal que actualmente están infectados o en cuarentena debido al COVID-19. Consulte los archivos adjuntos sobre la distribución de comidas escolares. Si tiene alguna inquietud o pregunta, comuníquese con el director de la escuela de su estudiante o con la oficina del superintendente.

Clarksville Schools will be closed to onsite learning Monday, September 25, 2020. The situation will be reevaluated Monday to determine if school can reopen, or if the district should remain closed to onsite learning. All faculty and staff will report as usual to engage our students through remote learning. All students need to continue with their classes while at home via Schoology. We hope to have an update on this situation by close of business Monday. This closure is due to the number of staff members that are currently infected or under quarantine due to COVID-19. Please see attachments regarding school meal distributions. If you have any concerns please contact your child's building principal or the superintendent's office.
https://5il.co/lhhq
https://5il.co/lhhu
https://5il.co/lhhp

Parents: We will be doing Vision, Hearing and BMI screening on our students in the next few weeks. If you would prefer your student does not have a BMI screening please send a note with your student to school. If your child fails any part of the Vision & Hearing screening Nurse walker will inform you. ** All virtual students will have Vision, Hearing and BMI done on October 3rd or 10th at the Clarksville Fine Arts Center from 8:00-4:00. You will bring your virtual student by anytime between 8:00-4:00 on either the 3rd or 10th. You can choose what day to come by & no appointment needed. Please walk your student to the marked doors at the Fine Arts Center and we will pick them up at the door and have you wait right outside. The screening should only take around 10 minutes. Please come by for this screening as it is very important. If any questions feel free to call Nurse Walker at 979-6003.

This message is for parents of virtual students: Instead of virtual students coming for pictures with onsite students on October 16th, they will come on picture make up day in November. I will let everyone know when that date is set. Thanks, Mr. Mooney

If you are a parent of a virtual learner and would like for them to return to on site instruction you no longer have to wait until nine weeks. If you are interested in doing this please contact Mr. Mooney or Mrs. Dobbins at 979-6000




Virtual Kindergarten Parents: Istation assessment for our virtual kindergarten students will be on Tuesday, September 15. The time will be 3:30-4:30. Your child will complete all of the Istation assessments during this time. Please bring your child and his/her iPad to the school on this date. Thank you! La evaluación de Istation para nuestros estudiantes virtuales de kínder será el martes 15 de septiembre. El horario será de 3: 30 a 4: 30. Su hijo(a) completará todas las evaluaciones de Istation durante este tiempo. Por favor, traiga a su hijo(a) y su iPad a la escuela esta fecha. ¡Gracias!


Virtual Parents: I made a mistake on the last post I put out about iStation testing. First grade will test this Wednesday AND Thursday at 3:30 in our computer lab. Kindergarten testing will be next week (I will put out dates and time soon). I am so sorry for the confusion. Again, the lab will be disinfected before students arrive and everyone will need to wear a mask.

Virtual Parents: A reminder that first grade students will need to come to school tomorrow (Wednesday Sept. 9th at 3:30) and Kindergarten will need to come Thursday Sept. 10th. at 3:30 for state mandated iStation testing. This testing will be done in our computer lab. The lab will be disinfected prior to students coming. Please make sure you and your student wear a mask. The testing shouldn't take more than an hour.

We have had several questions about fall pictures. They will be Friday October 16th.

If you got a call about only Kindergarten girls coming tomorrow and boys only coming Tuesday please disregard. All Kindergarten students come to school tomorrow.

Parents: We will not allow snacks to be brought in for birthday parties this year. If you are sending daily snacks for the class that is ok because these are a necessity. We want to keep everyone as safe and well as possible so we must avoid taking un-necessary risks. Padres: No permitiremos que se traigan bocadillos para fiestas de cumpleaños este año. Si está enviando bocadillos (snacks) diarios para la clase, está bien porque esos son una necesidad. Queremos mantener a todos lo más seguro y bien, por lo que debemos evitar correr riesgos innecesarios.


JCBC information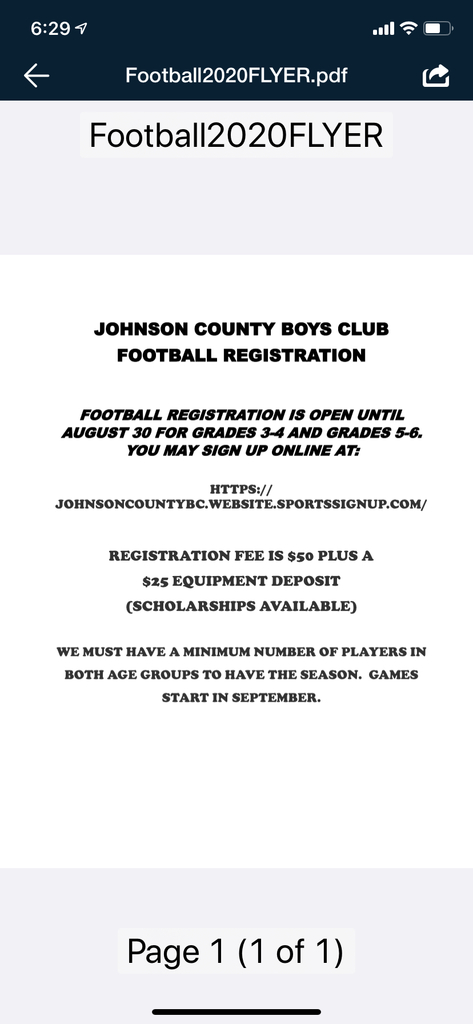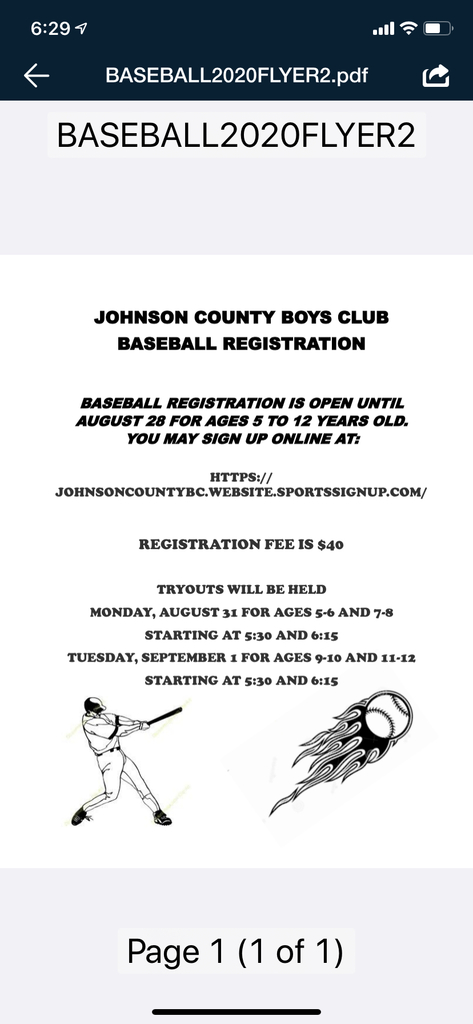 Attention Parents: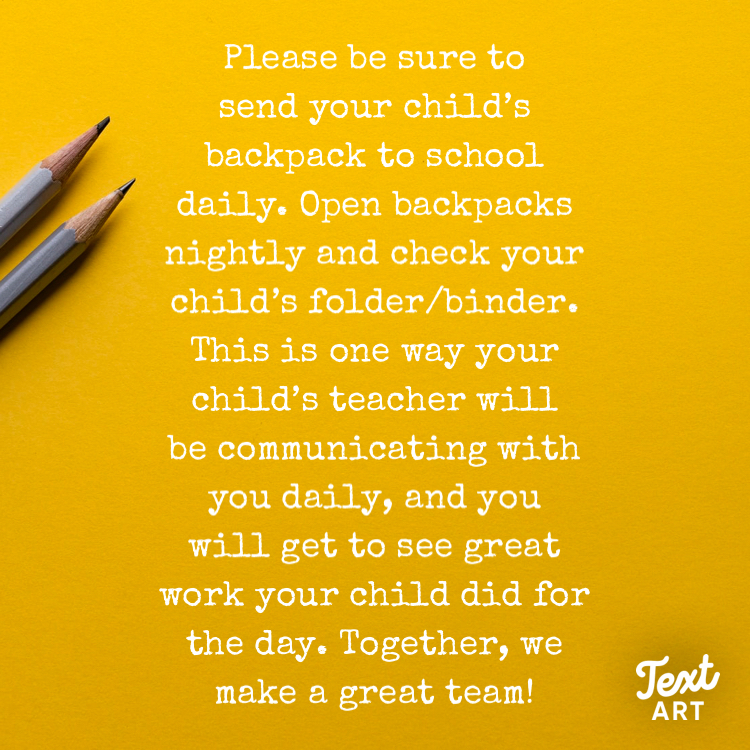 Parents, Please screen students before sending them to school each day by asking yourself the following questions: 1. Has my child had a fever of 100.4 or greater in the last two days? 2. Has my child had a cough, difficulty breathing, sore throat, or loss of taste or smell? 3. Has my child been in contact with a person known to be infected with COVID-19 within the previous 14 days? If any of these apply please DO NOT send your child to school.