Attention Parents: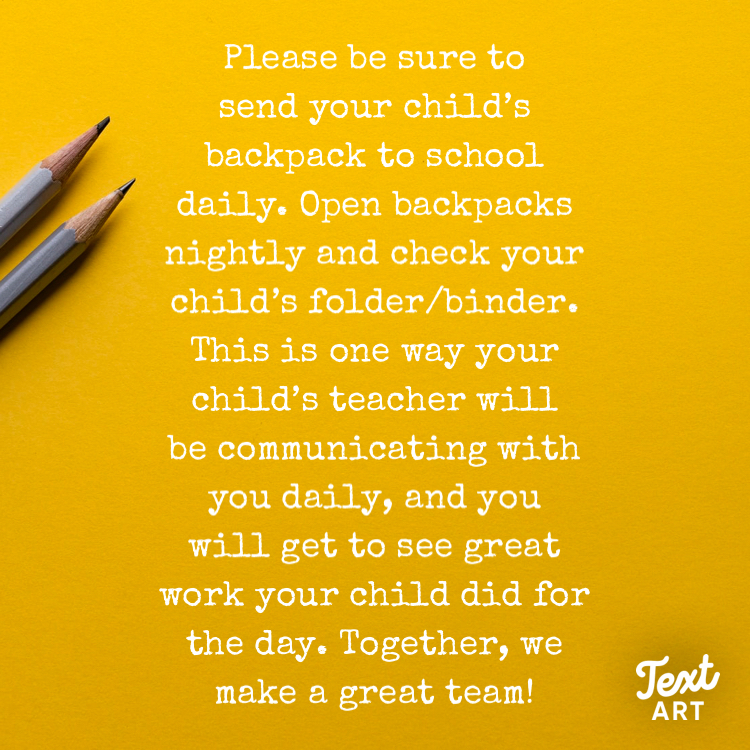 Parents, Please screen students before sending them to school each day by asking yourself the following questions: 1. Has my child had a fever of 100.4 or greater in the last two days? 2. Has my child had a cough, difficulty breathing, sore throat, or loss of taste or smell? 3. Has my child been in contact with a person known to be infected with COVID-19 within the previous 14 days? If any of these apply please DO NOT send your child to school.

ATTENTION CLARKSVILLE PRIMARY VIRTUAL PARENTS: Virtual Open house for parents will be August 20th at 9:00 for K and at 10:00 for 1. We will be assigning to you your student's device, teaching you how to log on to our network, and teaching you how to log on to our LMS- Schoology. This meeting will take place in the cafeteria. Only one parent and no students are permitted. Students will be allowed to come to the drive through open house for first grade and the at school open house for Kindergarten. Parents please have a mask on when you come into our building.
Lunch Menu

Attention Parents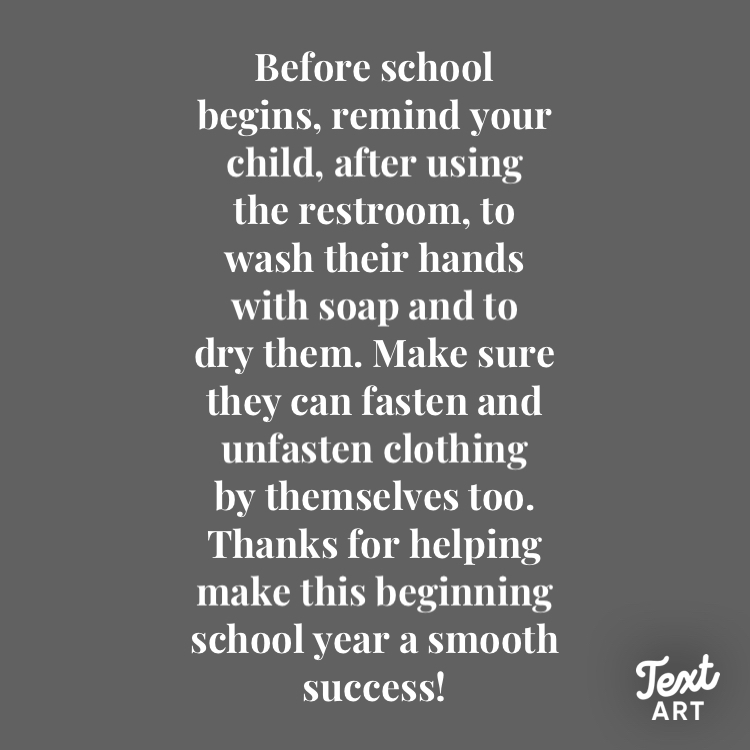 Class lists will be posted today August 7th by 4:00 PM on the front windows of the school. Las listas de clases se publicarán hoy 7 de agosto después de las 4:00 pm en las ventanas del frente de la Escuela Primaria. Karen:
https://5il.co/j8iu

Class lists will be posted by 4:00 pm tomorrow Friday August 7th!

Open House Primary School
First Grade Supply List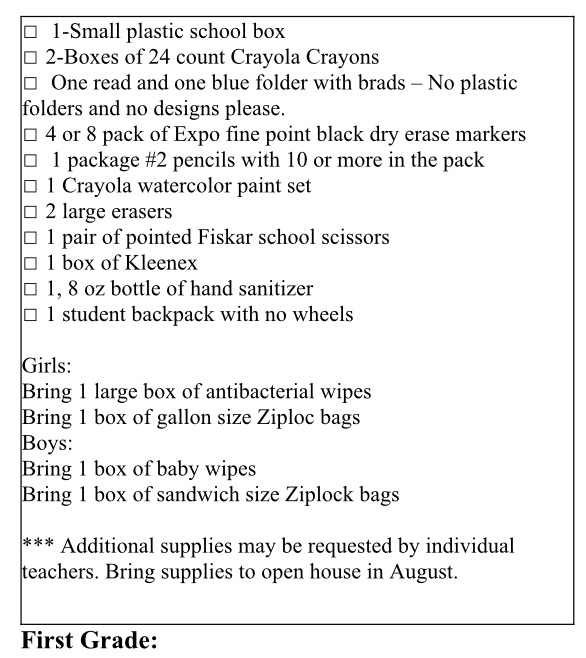 Kindergarten Supply List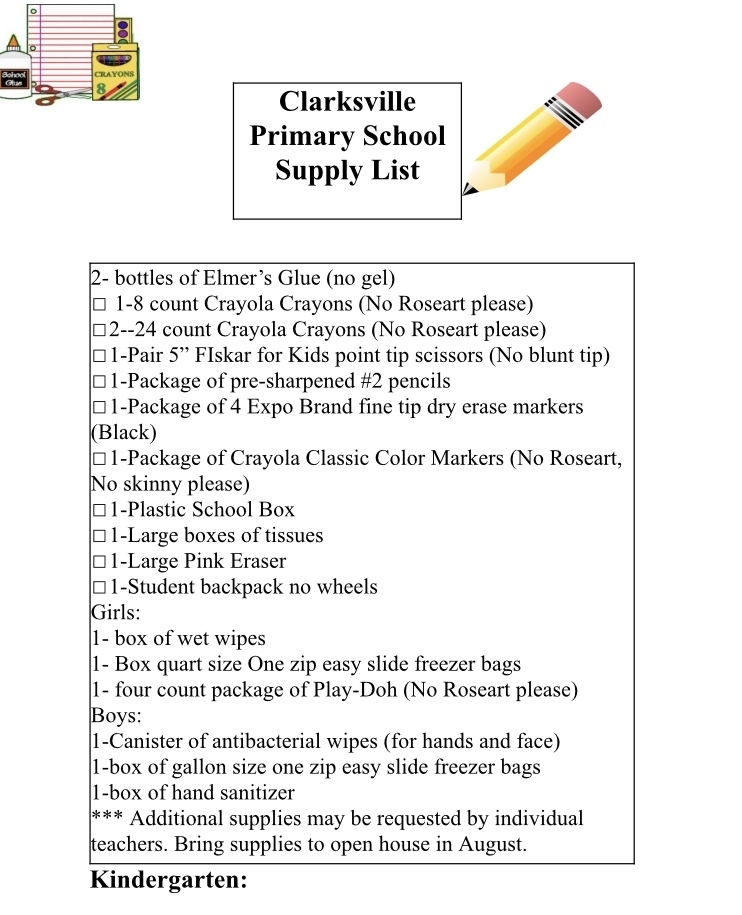 Attention Parents

Attention Kindergarten Parents: 1. Bring school supplies with you when you come to open house (you will be getting a letter from your teacher around August 10-12 with your open house time) 2. Only half of the Kindergarten students will come the first two days of school. Girls only will come on Monday August Monday 24th and Boys only will come on Tuesday August 25th. All Kindergarten students will come starting Wednesday August 26. This is because we did not get to have Kindergarten Jumpstart so we need smaller numbers to practice both school routines and COVID guidelines.
Updated School Calendar