Clarksville parents, I have made a video to help explain the plans our district will use for the return to onsite learning on August 24th. For more information please contact the school where your child attends.
https://youtu.be/Pfl5LmQ4Aa4
School supplies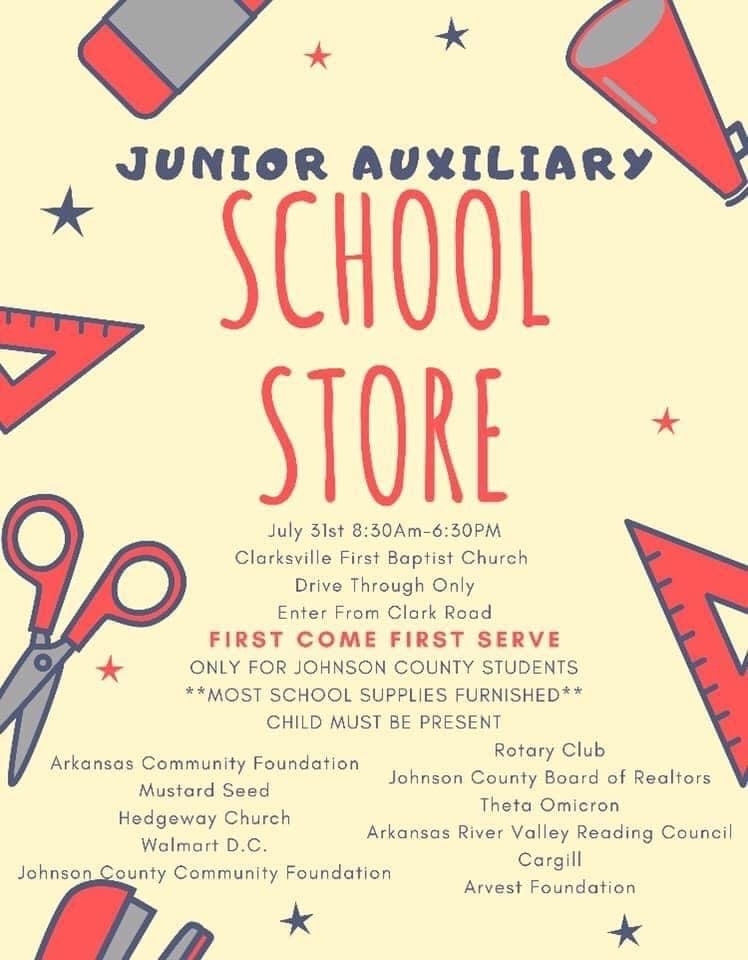 Our new website for the Primary School is
www.csdar.org/o/cps
. You can go there, our Clarksville Primary School Facebook page, or Twitter.
Parents: If you are planning to do virtual learning, the student must first be enrolled in our building. If you have a new to our district first grader or incoming kindergarten student and haven't enrolled them please do so as soon as possible. This is very important.
If you use twitter you can follow us at: @ClarksvillePri2

To get to the school supply list go to menu/documents/parents/school supplies or follow this link:
https://5il.co/i7wp

Parents: If you need a contract printed for virtual learning we will have copies in the black file cabinet out in front of the school tomorrow morning by 9:00. If you would like to email your signed contract to us please email it to
mark.mooney@csdar.org

The following links will take you to the Clarksville Schools' "Return to Onsite Learning Plan" and the alternate "Remote Learning Contract" for those that do not feel safe returning to school on August 24th. If you choose to keep your children at home and utilize our remote learning option, you will need to have the contract returned to your child's school by July 31st. Please understand that these plans could change due to the nature of the COVID-19 pandemic. English:
https://5il.co/i6gu
https://5il.co/i6hj
Karen:
https://5il.co/i6gv
https://5il.co/i6hi
Spanish:
https://5il.co/i6gw
https://5il.co/i6hh