Due to the number of COVID cases we have seen today, the district will close to on-site learning for the rest of this week. Teachers will be available via email and Schoology. We will resume on-site learning Tuesday, January 18th. Monday, January 17th, is a school holiday, therefore, we will not have virtual learning on that date.
Throughout the day the number of staff that are sick and/or quarantined continued to rise. Due to this we have no choice but to close the district to onsite instruction for January 12-14, and transition to AMI. Students will work on their AMI assignments. Monday, January 17 is the Dr. Martin Luther King, Jr. Holiday. School will be closed as scheduled. Classes will resume onsite on Tuesday, January 18.
Due to the number of staff that are currently sick and/or quarantined, individual schools or possibly the entire district may be forced to close on very short notice. We are asking that parents prepare themselves for the possibility of their child's school closing because of COVID related issues. We will do our best to provide you with timely information concerning school closures.
CES has reached the number of COVID infections require to trigger the mandatory mask policy. Masks will now be required for everyone entering the school. The policy requires that masks be worn for 3 weeks. After the 3 week period, if infection rates have fallen below 2%, the mandatory mask requirement will be lifted.

Calendar as of 1/5/2022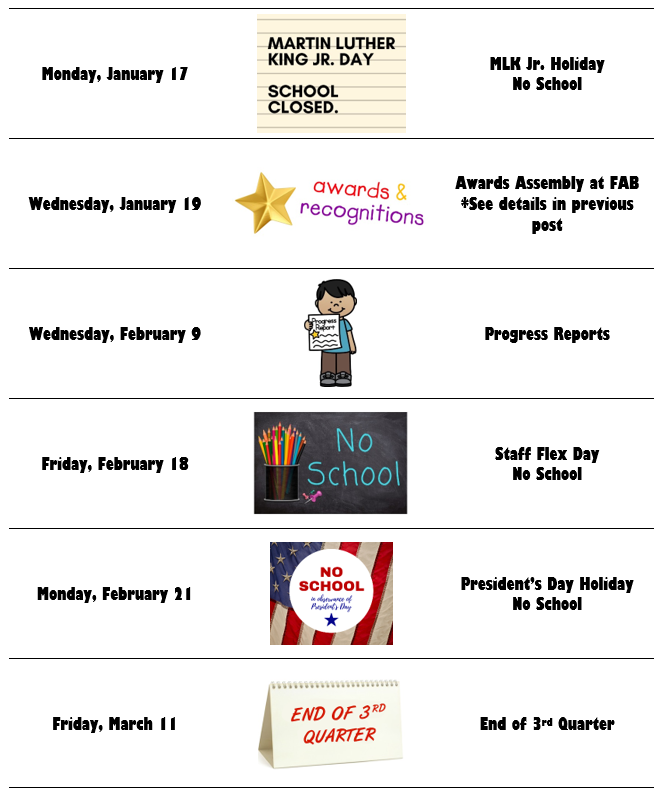 The first semester awards assembly will be held at the Fine Arts Building on January 19. Students will be recognized for citizenship and honor roll. Parents are welcome to attend. 8:30-9:30, 2nd grade 9:45-10:45, 5th grade 12:25-1:25, 4th grade 1:35-2:35, 3rd grade


January Menus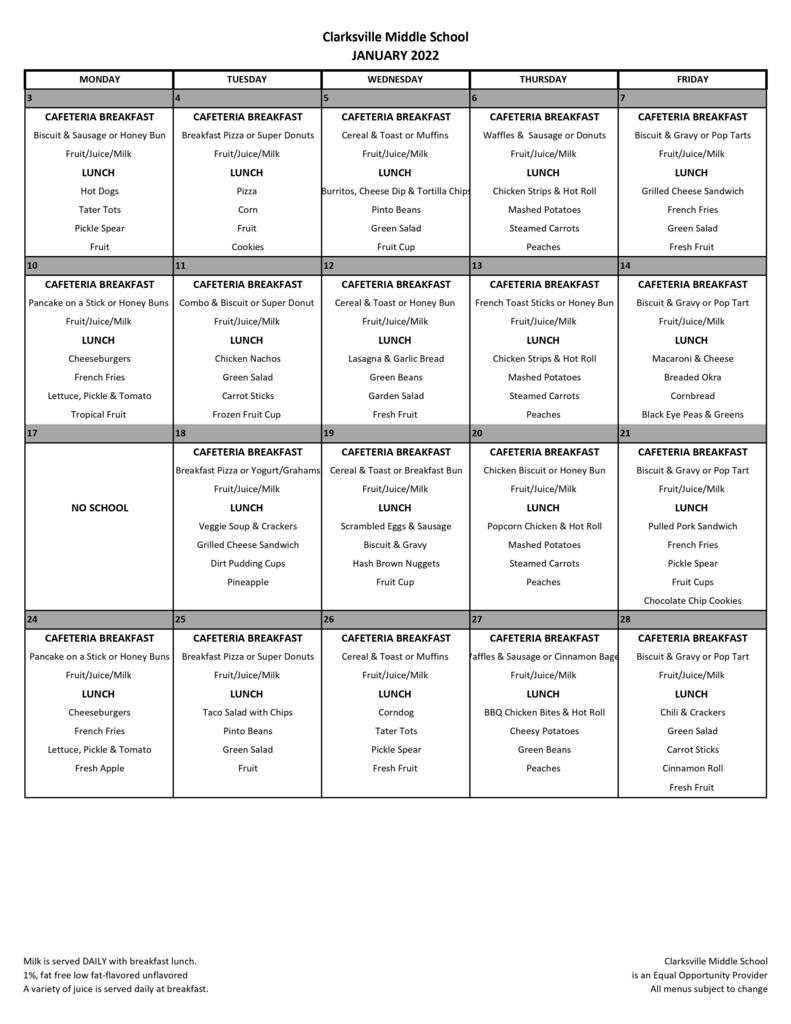 Dress Up Days for Next Week

December News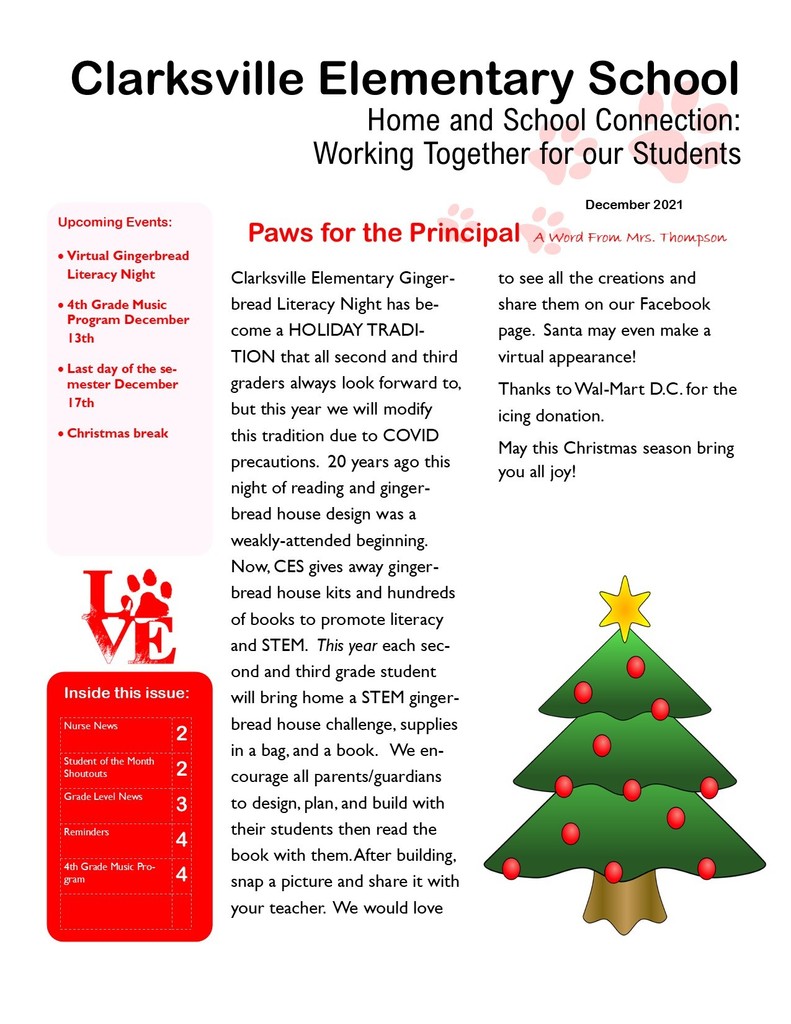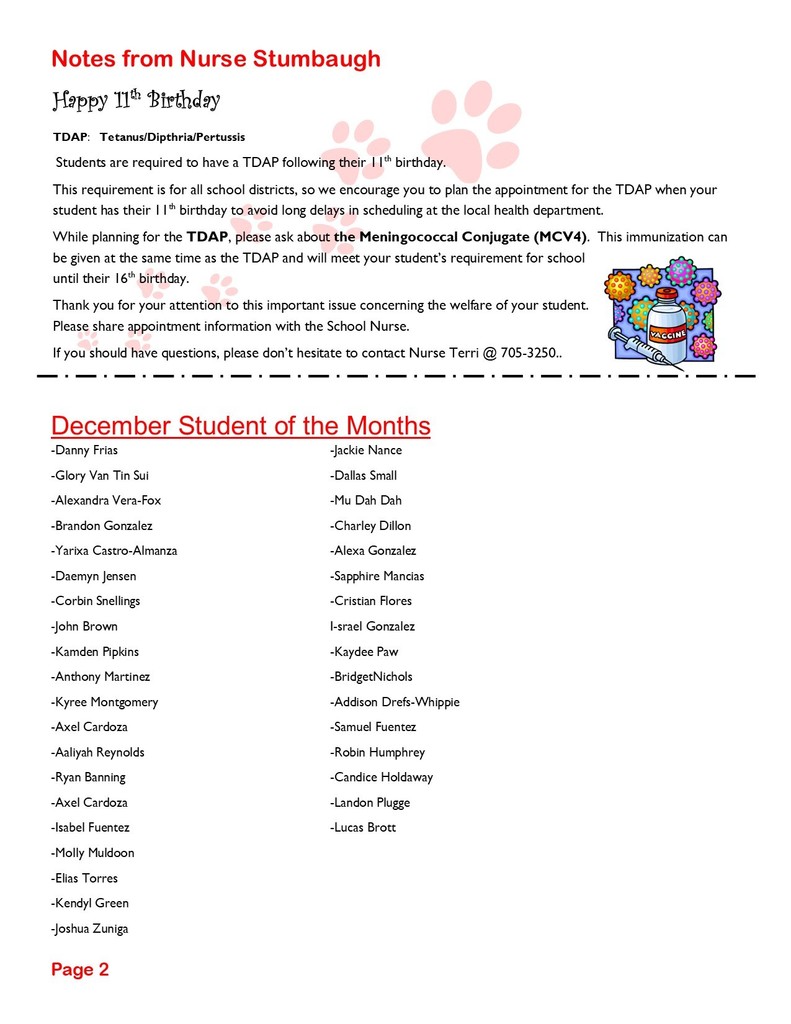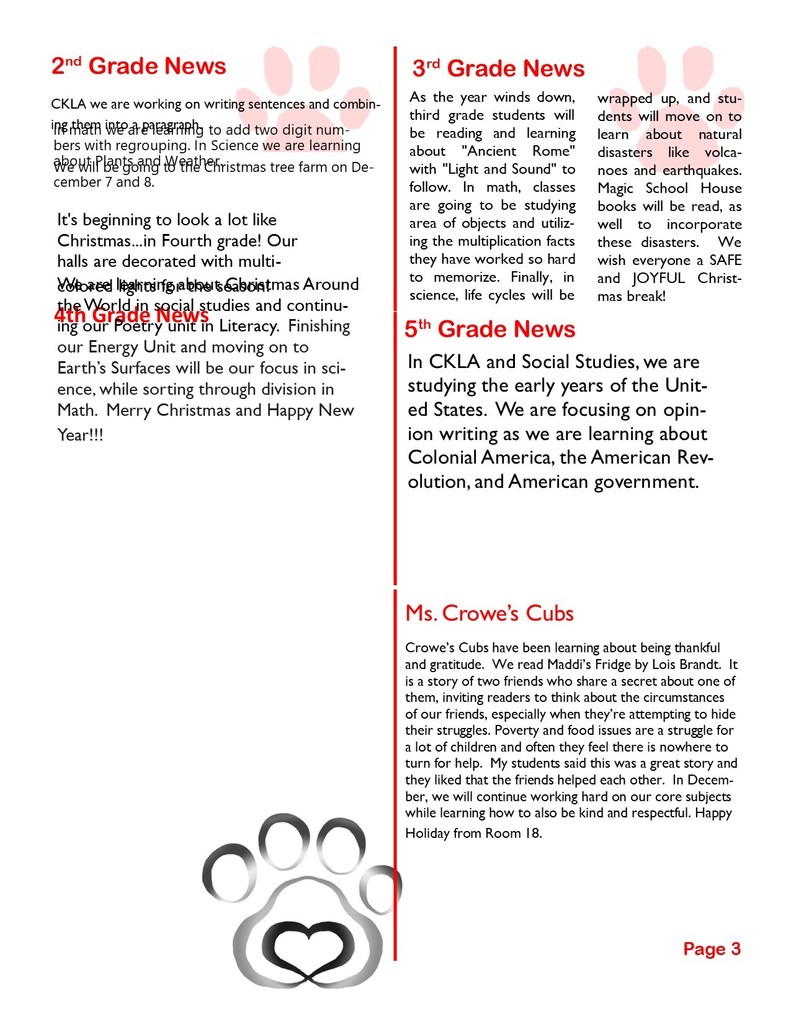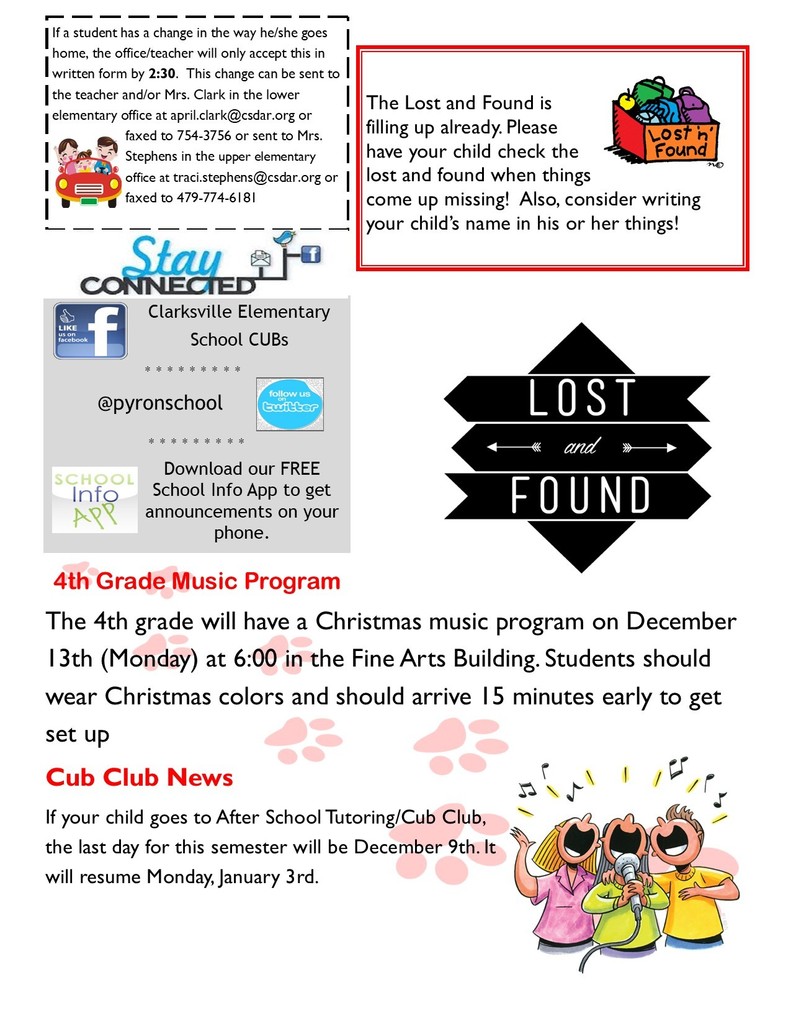 After school tutoring will be in session until Thursday, December 9th. We will resume after Christmas break on Monday, January 3rd.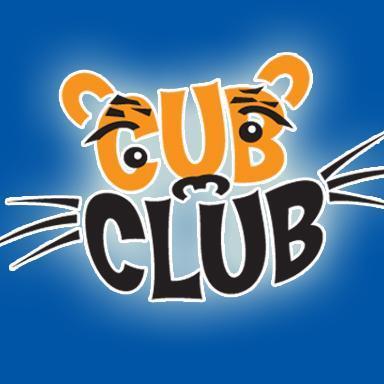 Calendar as of 11/29/21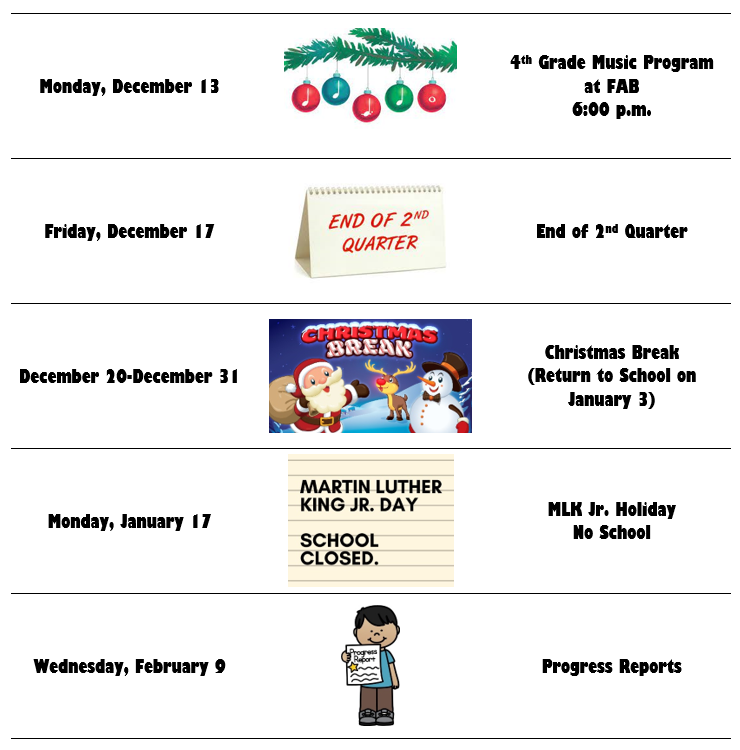 Clarksville Elementary has some talented staff. Doug Wharton from our technology department painted this mural in the upper elementary.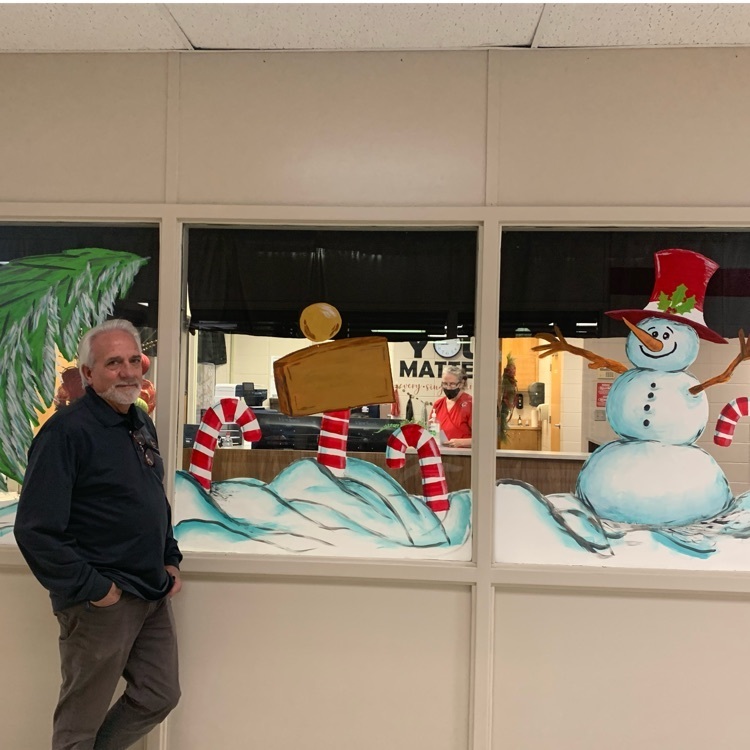 "In a world of Grinches be a Cindy Lou!" CES students and staff are Cindy Lous! Thanks to Mrs. Frew, Sisson, and Fultz for creating this decoration for our students and staff.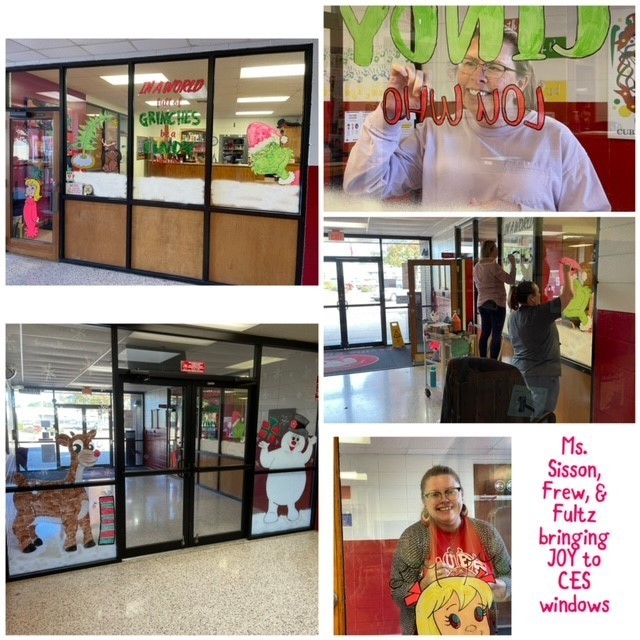 December Menus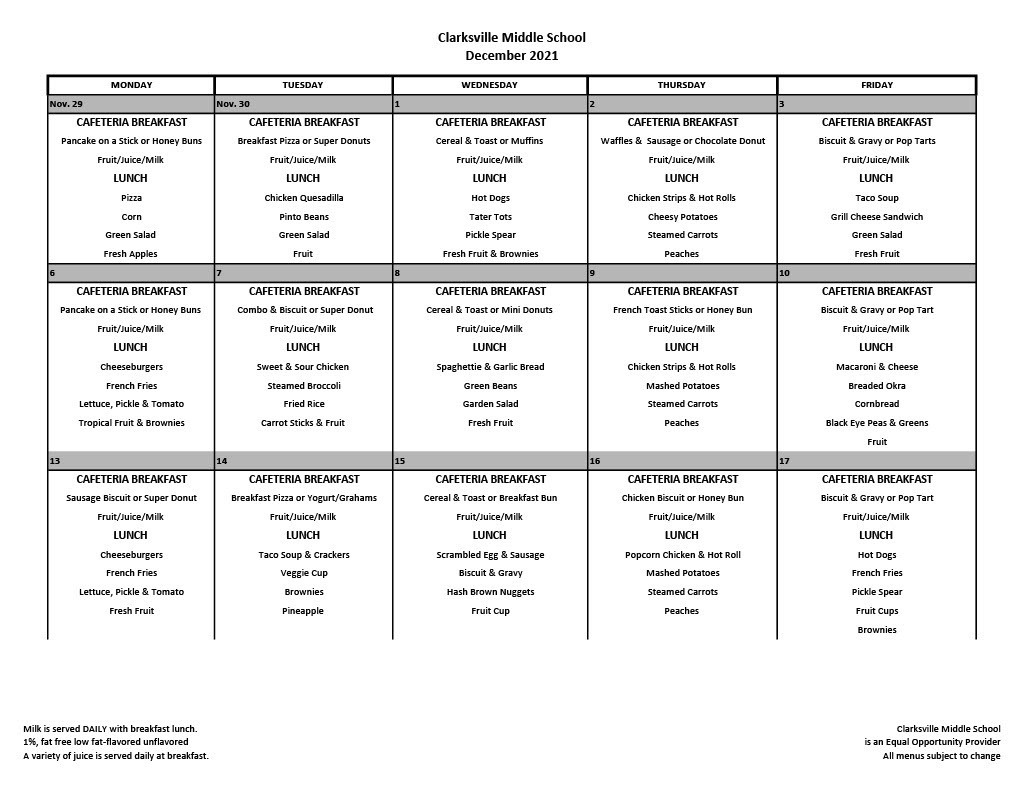 There will be no after school tutoring on Thursday, November 18, Monday, November 22, or Tuesday, November 23. After school tutoring will resume Monday November 29.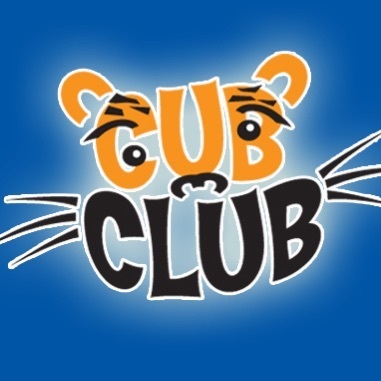 Calendar as of 11/10/21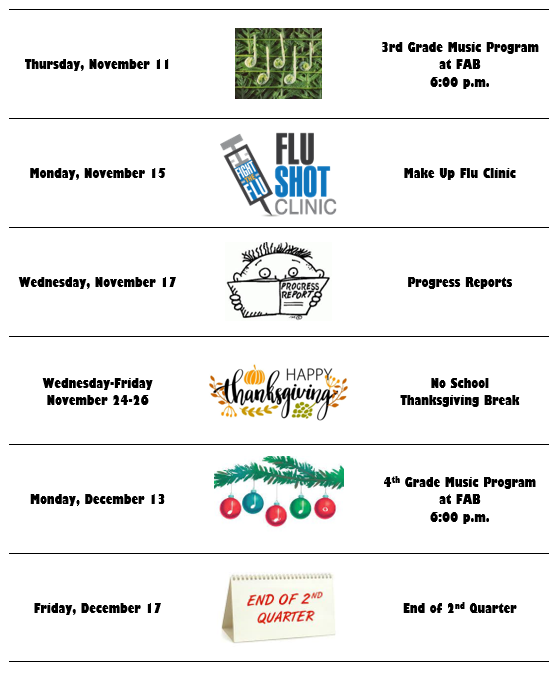 Community Resources: Toys for Tots information

Community Resources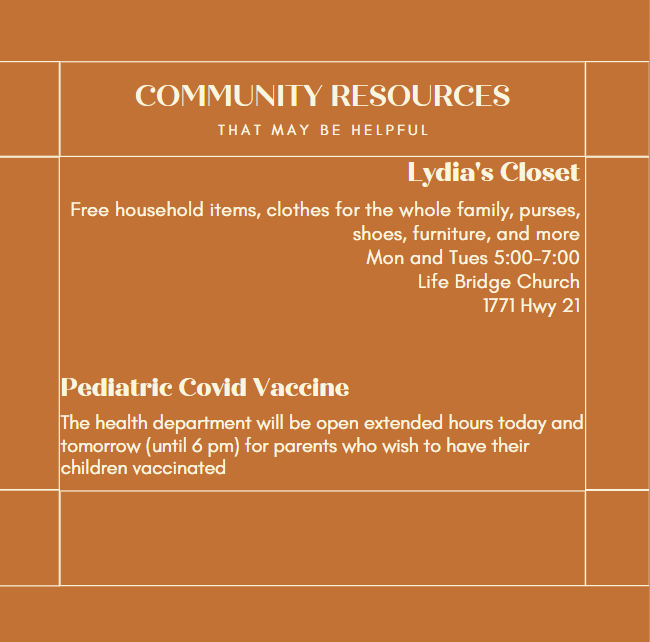 3rd Grade will be having a music program on Thursday, November 11th. The program starts at 6:00 p.m. in the Fine Arts Building. Students should arrive at 5:45 p.m. The program is a nature theme and third graders are encouraged to wear green if possible.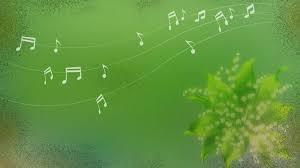 Dress Code Reminder