Out of an abundance of caution Clarksville will not have onsite instruction tomorrow, Tuesday, January 31. Tomorrow will be AMI day 3. Please stay safe!
Clarksville Schools: Due to the possibility of inclement weather Clarksville will not have onsite instruction today. This will be AMI day 2. Teachers are available for questions on email.

Due to the possibility of inclement weather Clarksville will not have onsite instruction today. This will be AMI day 2.
Reminder--Blood drive today at CES! Come out between 12:30-5:30 to help with the blood shortage in our area. All donors will receive a t-shirt.
Students who showed growth on math and literacy scores on iStation for January ran with i-Can Man yesterday! Also--all students who are green in math and literacy on i-Station earned extra time outside. Way to go students! Video of run:
https://youtu.be/5AklGm1b-aU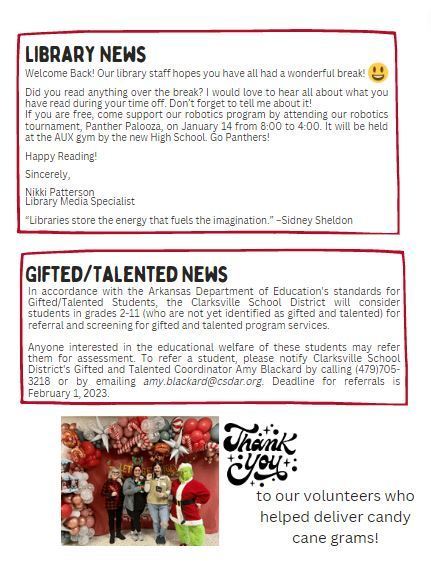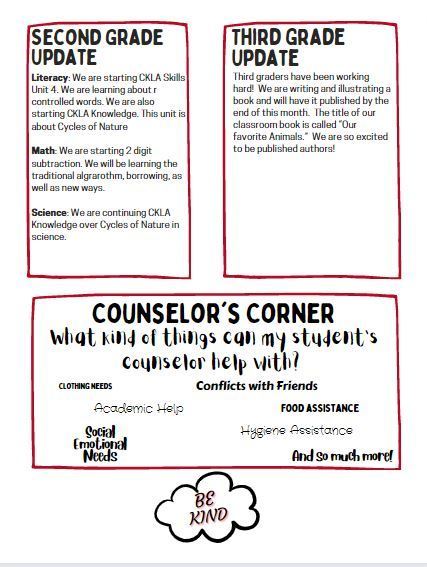 Students with perfect attendance and not missing more than three days this semester will receive a reward! Attendance is VITAL to student success.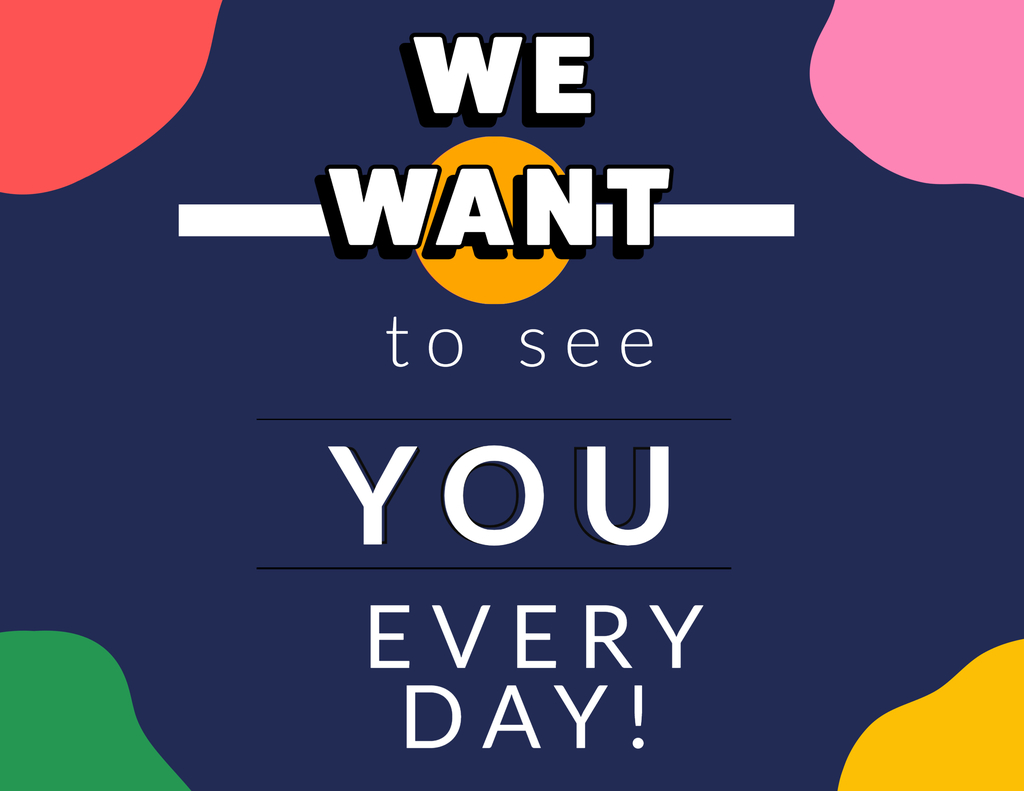 Homecoming week is Jan. 9-13
Project Graduation hosting this weekend!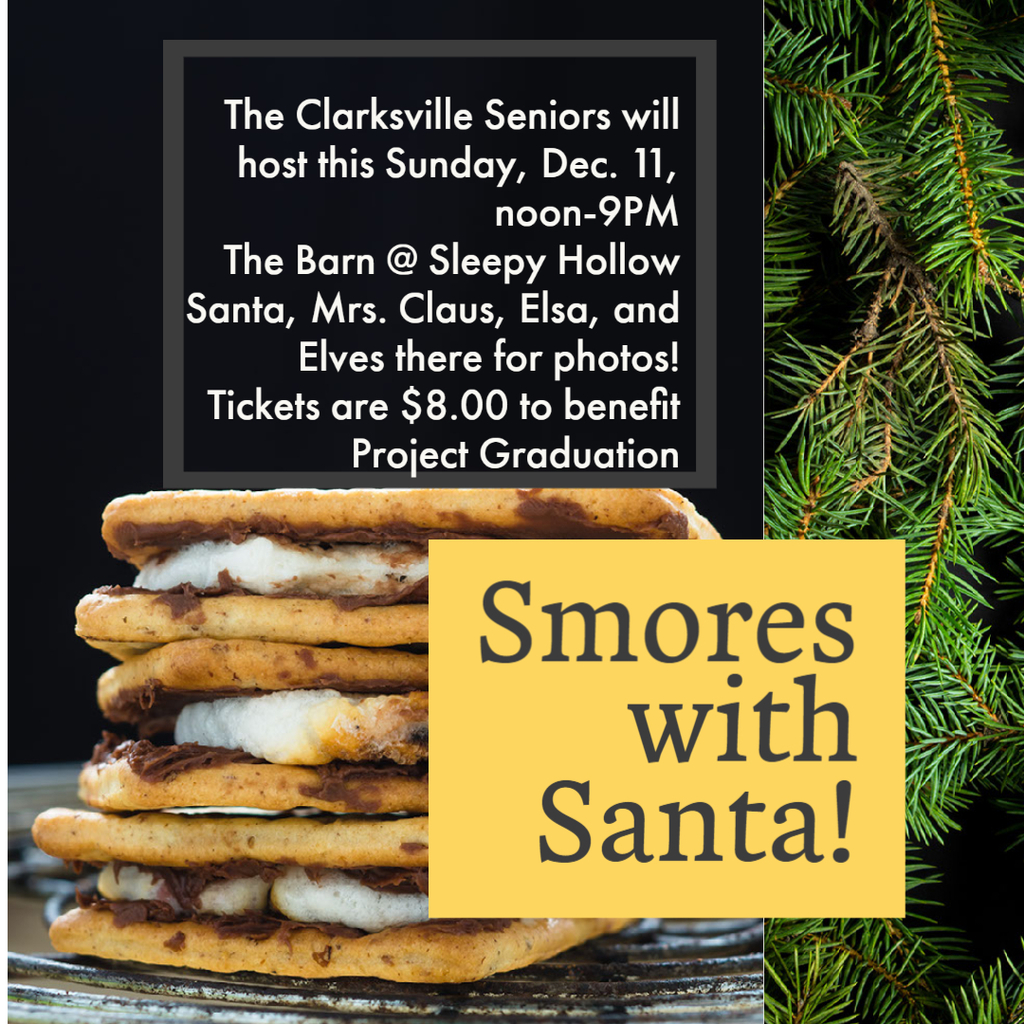 December newsletter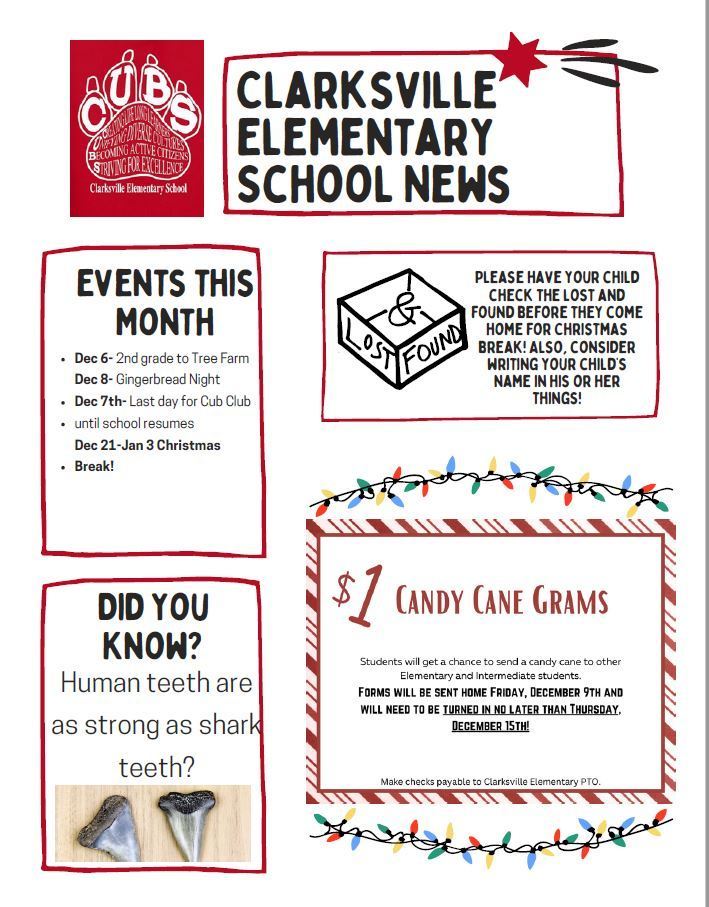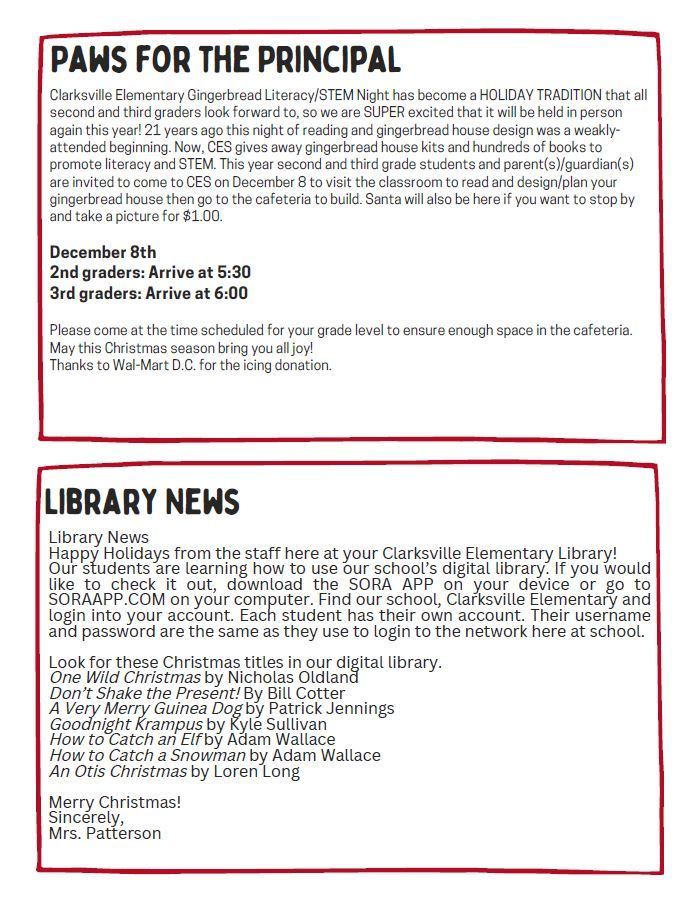 Change to 2nd grade tree farm trip: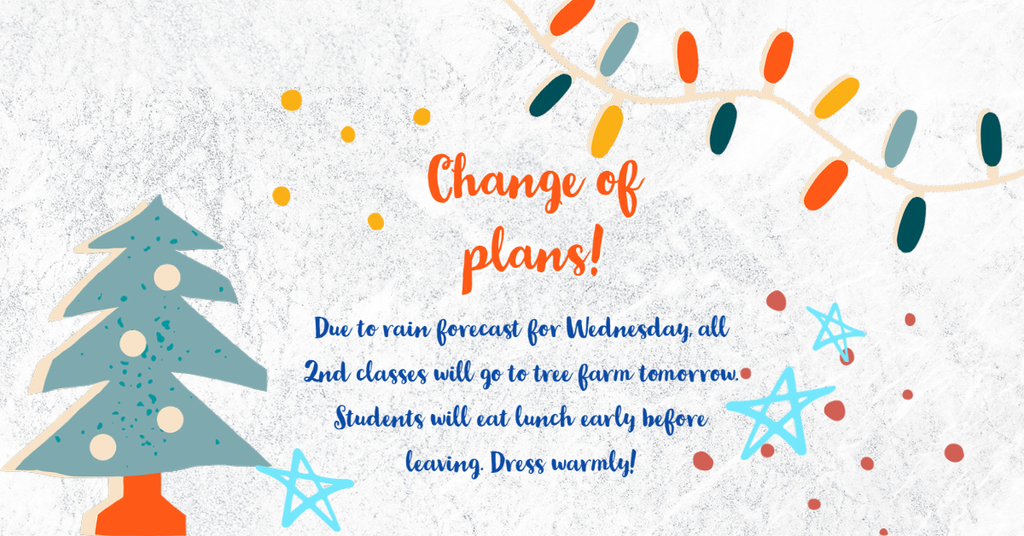 Save the date: On Dec. 8 CES students/parents invited to Gingerbread Literacy/STEM night! Come go to classrooms for designing a gingerbread house and reading then go to the cafeteria to build a gingerbread house and get a book. Santa will be in the library to take a picture for $1.00. 2nd grade arrives at 5:30 3rd grade arrives at 6:00.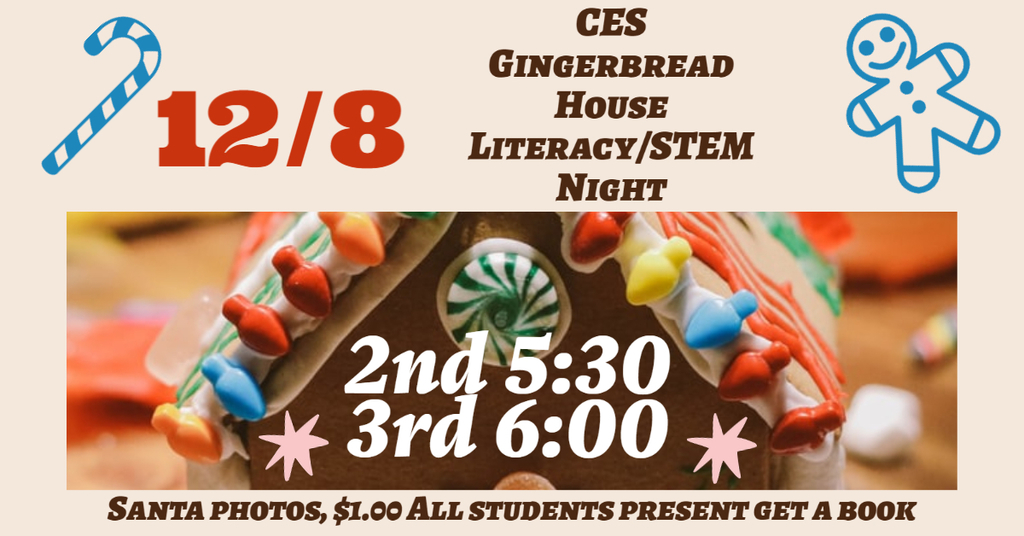 Only as a precaution and to aide in planning for inclement weather if affected, students will bring home a letter about Alternate Methods of Instruction in the case of inclement weather. Students will also bring home netbooks and chargers tonight to practice this. Please make sure they bring them and the chargers back to school. This is NOT an announcement of school cancelation; this is only information for planning in the case of inclement weather.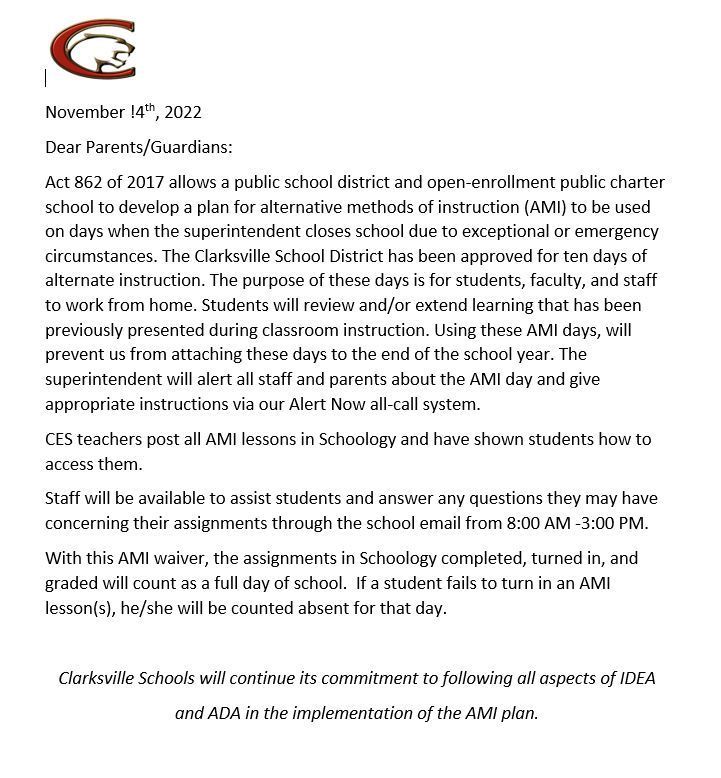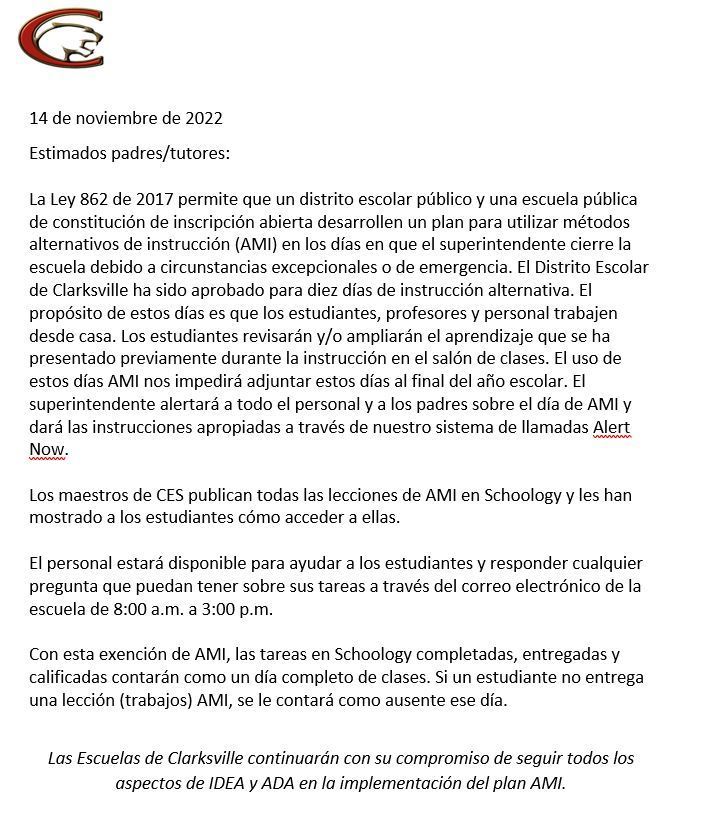 November newsletter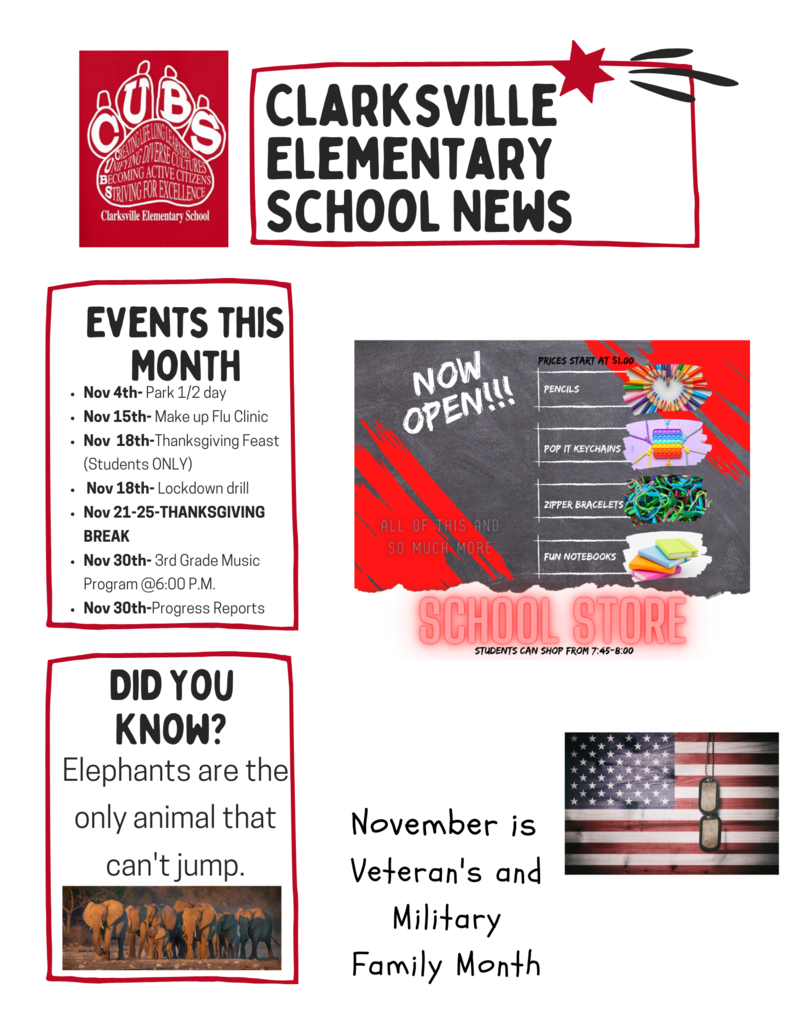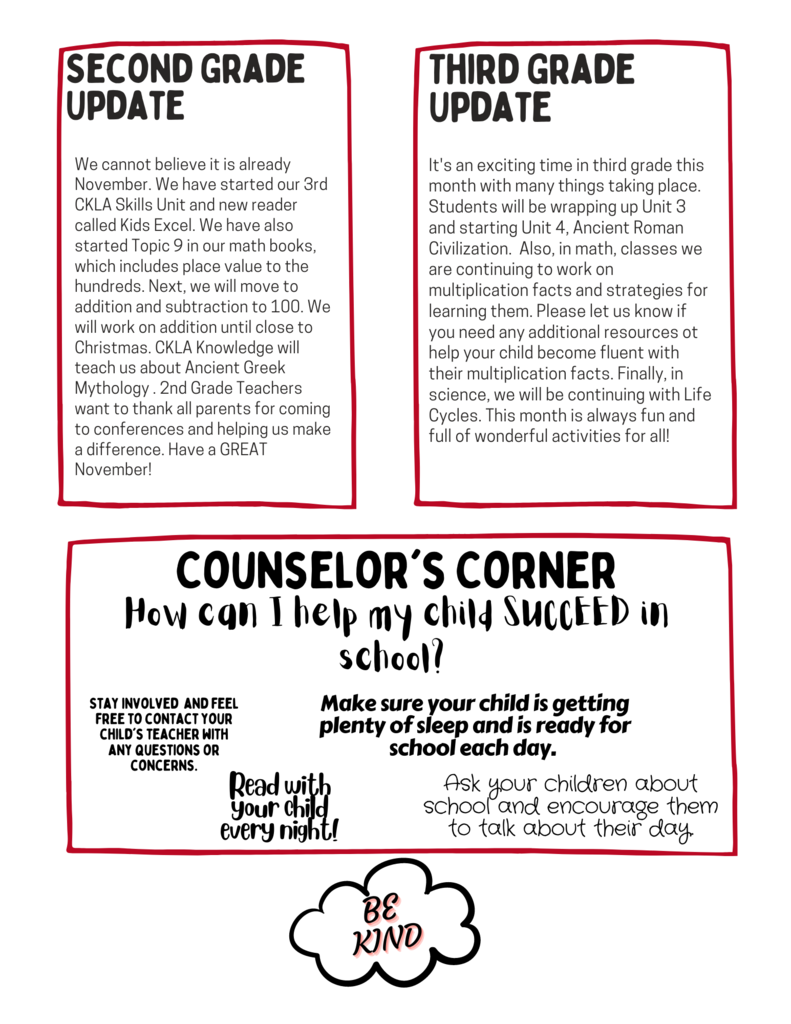 November Classified and Certified Employees of the Month are Ms. Aubree Sisson, art teacher and Ms. Rachel Clokey, special education paraprofessional. Congratulations! Thank you for all you do! Link to Ms. Thompson's November "Pawsitively" Informed newsletter:
https://www.smore.com/q2dg0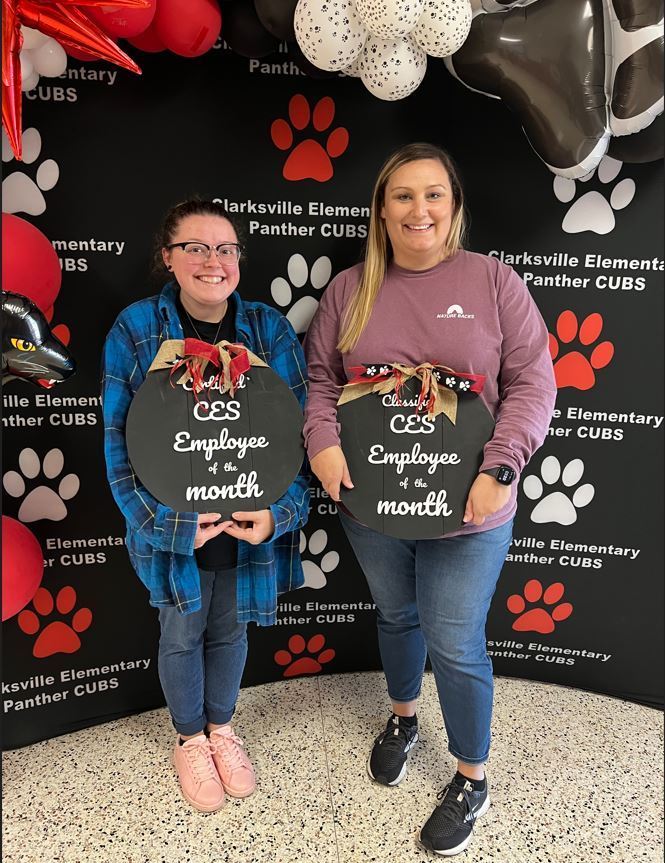 CES School Store Grand-reopening! Since Covid our students have missed the School Store. It will be open on Tuesday, Nov. 1.
Game Night Rules Reminders--ALL students must remain in the stands unless going to the concession stand/restroom. No congregating under bleachers, in grassy areas, or around concession stand.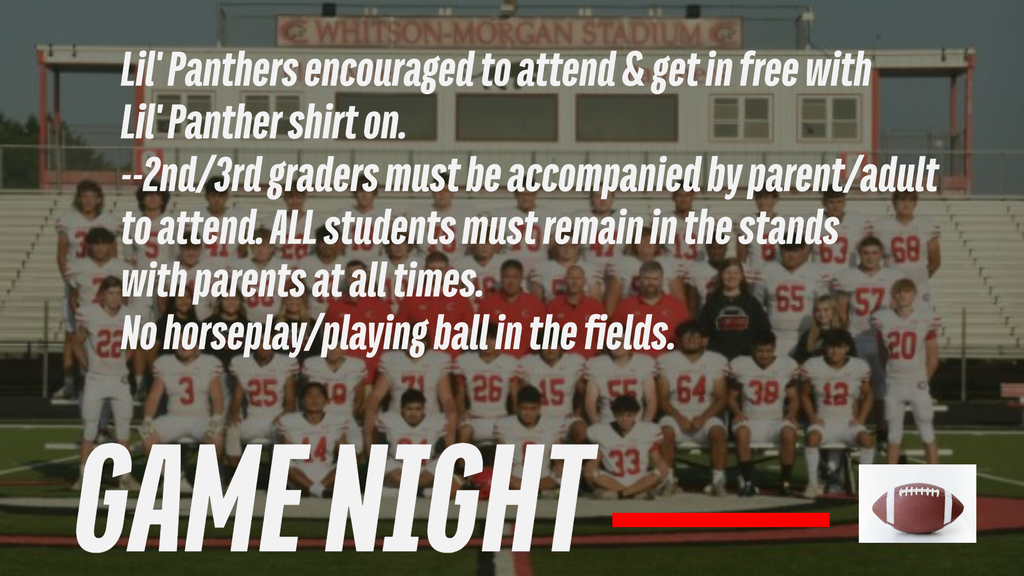 Reminder—Put your child's name in his/her jacket. Our lost and found is already full! All items not claimed within 2 weeks will be donated.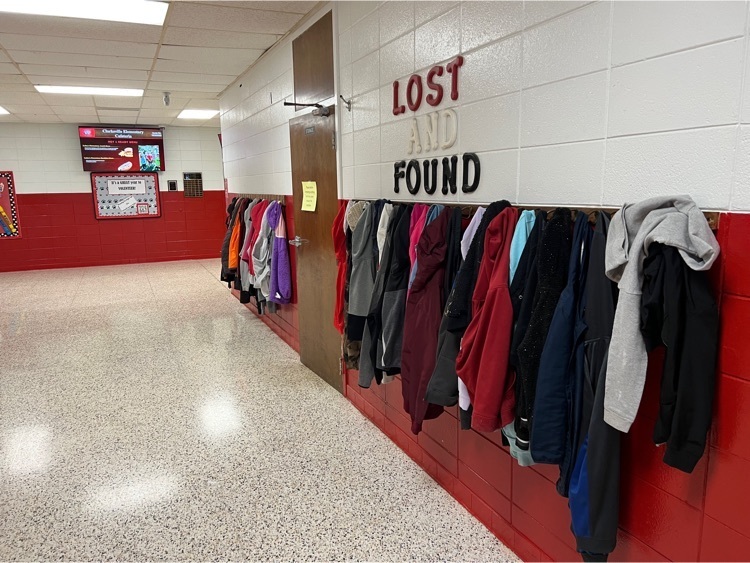 Notice from Johnson Co Boys Club: Basketball registrations are online. Please register your child before December 3rd, 2022. After that date there will be a $20 fee for late registrations. We will hold drafts on December 11th, 2022. There is a parent information sheet and parent code of conduct sheet in the document portion of the online registration. Please read those documents. Website: Jcbcarkansas.com
Reminder: No after-school tutoring tomorrow, Oct. 20 due to P/T conferences.