CES welcomes Ms. Megan Thomas as the new computer lab manager! She has been working in the district as a substitute and paraprofessional for four years. Ms. Thomas is working toward her Bachelor's in English at ATU currently and looks forward to meeting everyone at CES.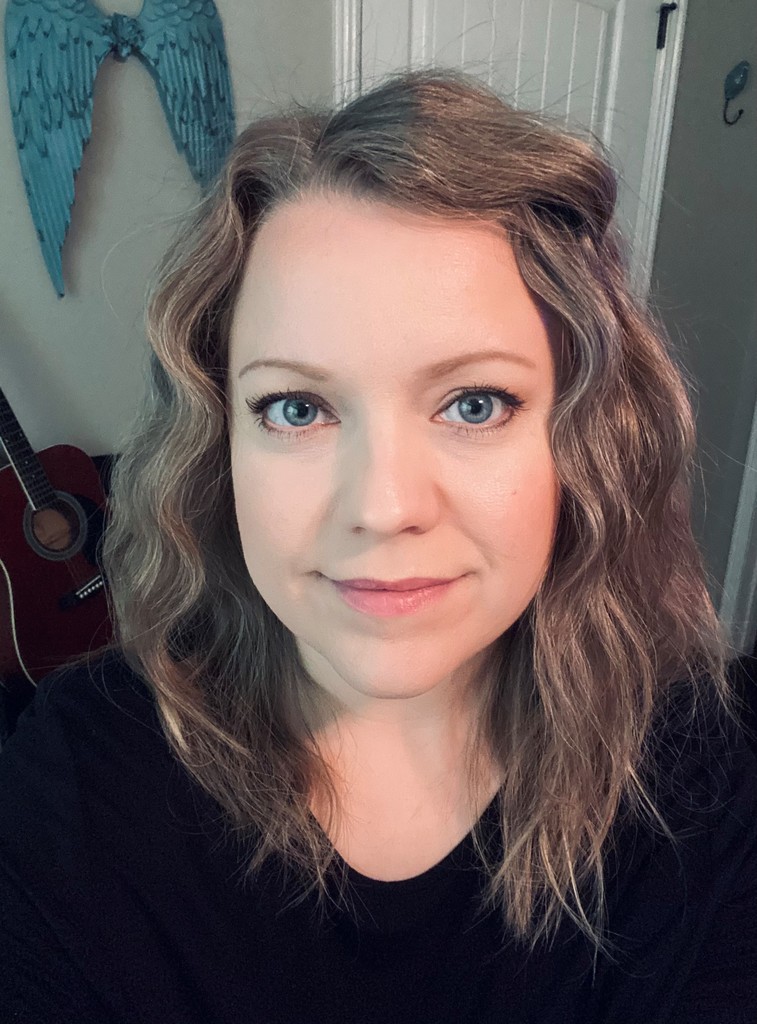 CES welcomes new staff member, Rachel Clokey. She will serve as a special ed paraprofessional in the direct instruction room. Ms. Clokey recently married Chris, and they have five children. She is excited to start the new school year.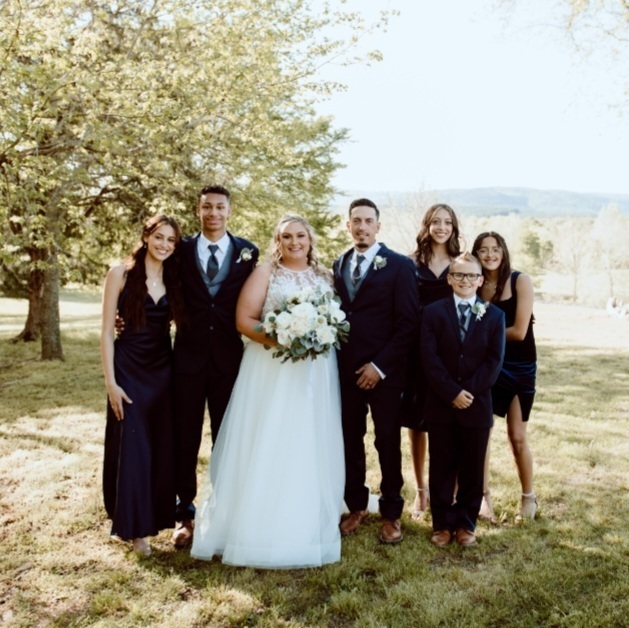 Parents of students attending Cub Camp (summer school) grades 2-5: If your child is riding a bus to CES/CIS, go to normal bus stop by 7:00 on Monday, June 6. Drop off at the same stop will be at 11:30. **Applies only to students who have been previously contacted/enrolled for summer services.
All parents/guardians are invited to attend the CES Title I meeting on May 16 at 2:30 in the media center. Agenda: Explanation of Title I funding/programs, Parents Right to Know, and suggestions/comments
Coach Bucker invites incoming 3rd-6th graders to attend football camp on May 16 and 17, 5:30-7:00 at the Metheny Field. This is free!

Calendar as of 5/4/22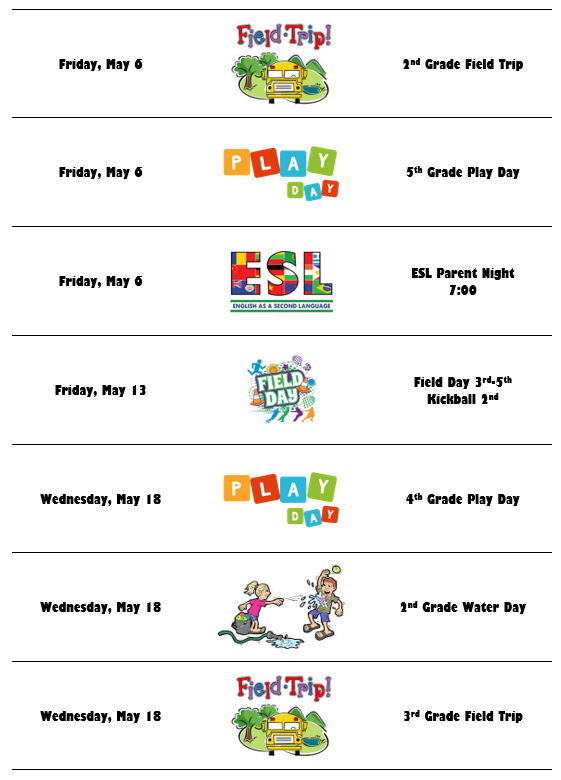 **Newsletter correction** Student Awards Assembly will be held May 19 in the Fine Arts Building on the CJH campus. Parents/family welcome to attend. 2nd: 8:15-9:15 4th: 9:30-10:30 5th: 12:00-1:00 2nd: 1:15-2:15
Dr. Curtis Varnell brought third grade flight and space demonstrations today!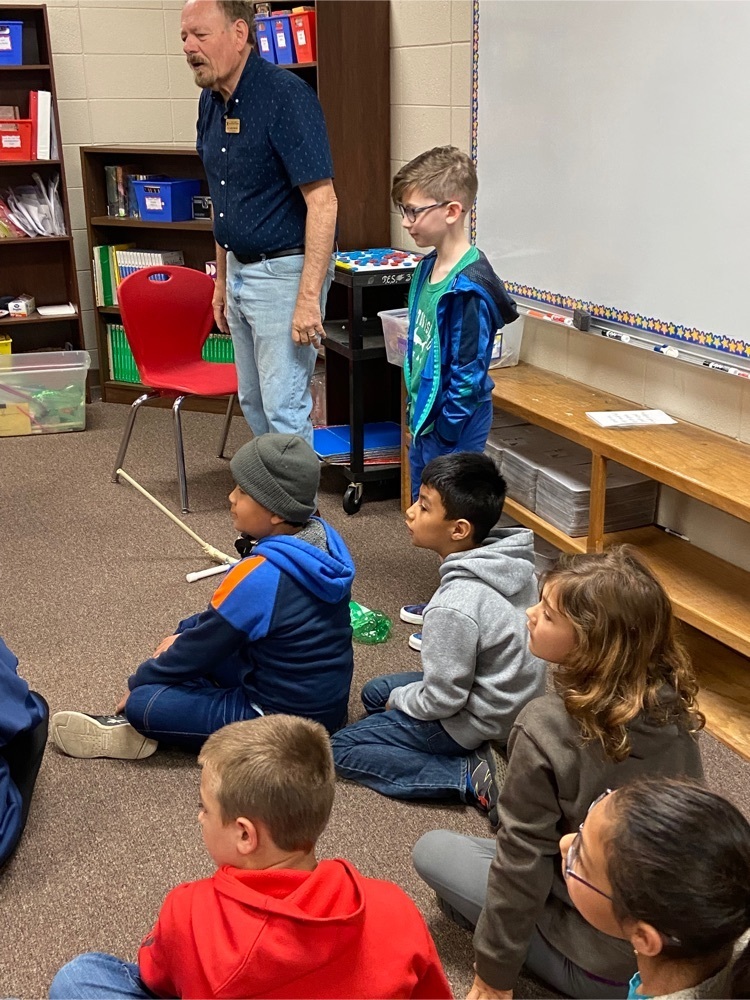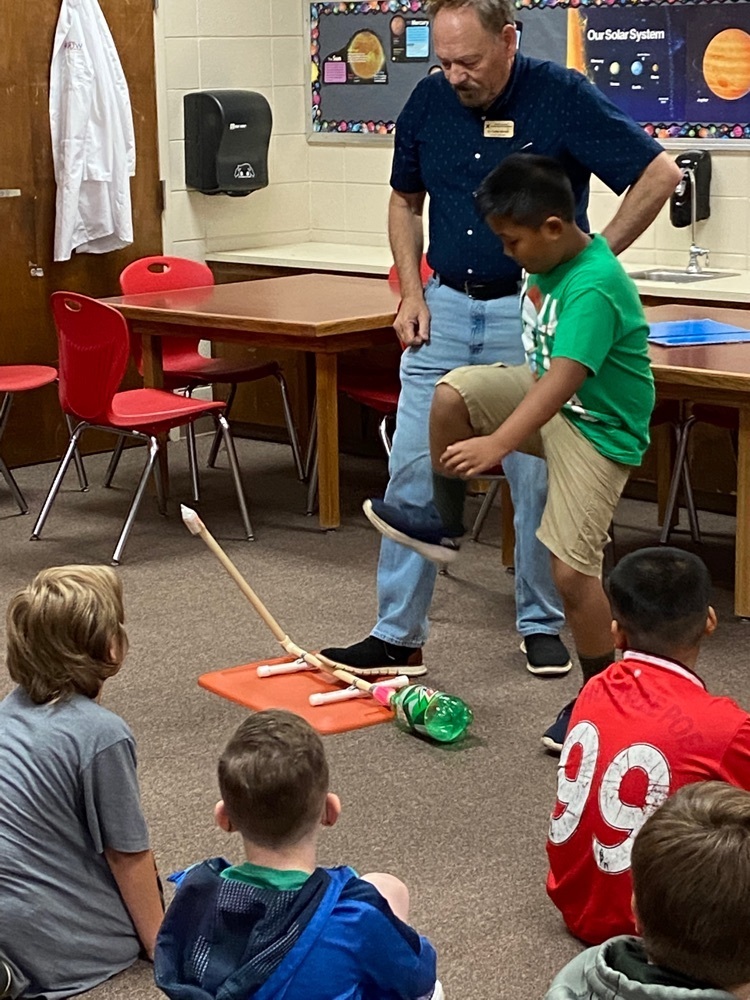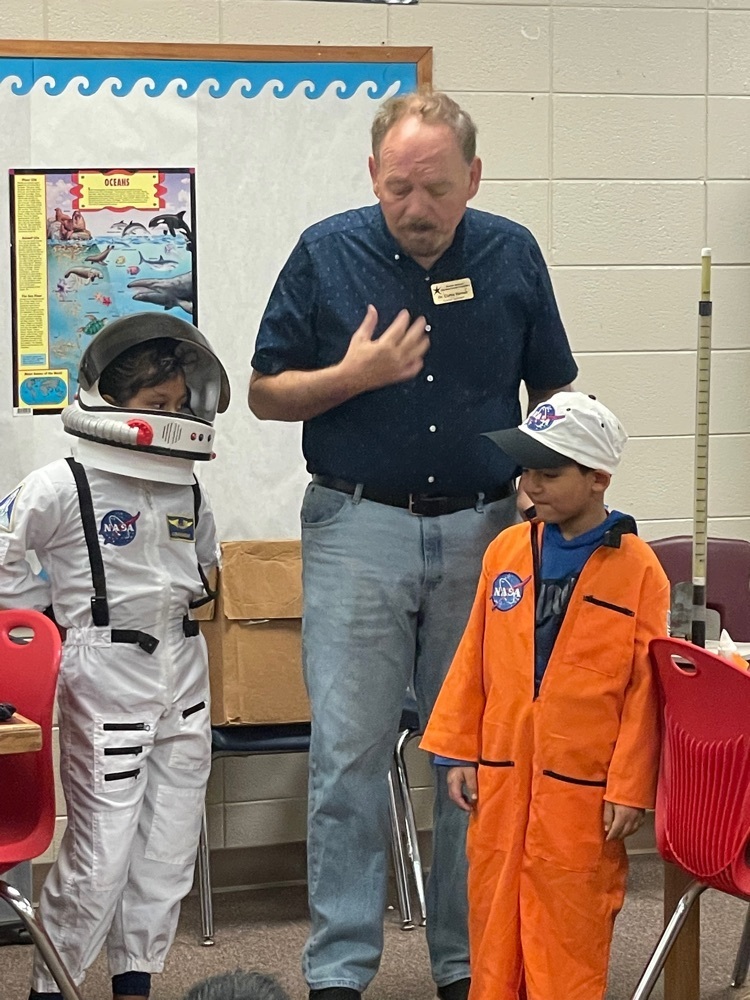 April Newsletter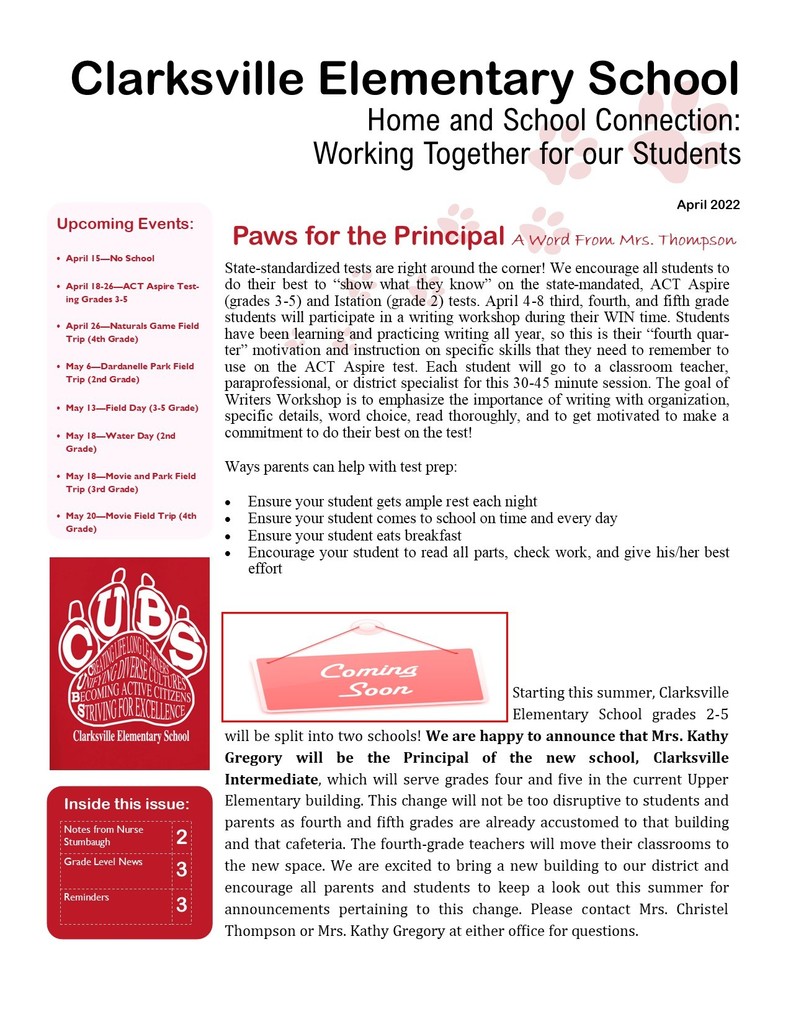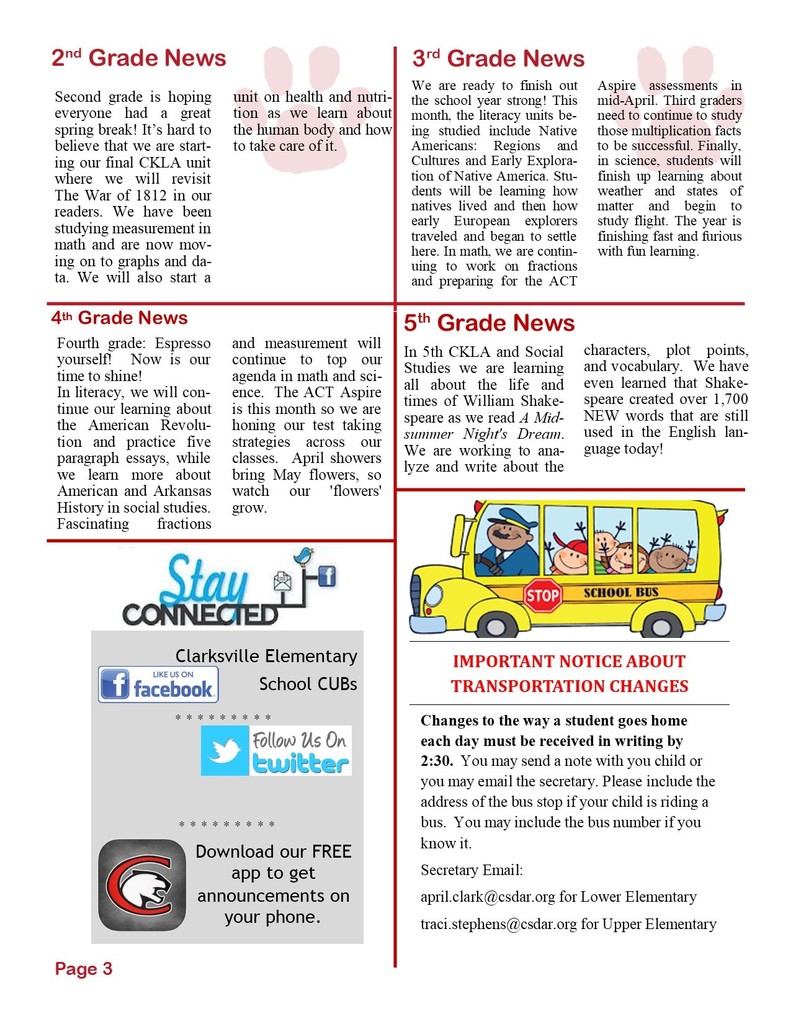 April Menus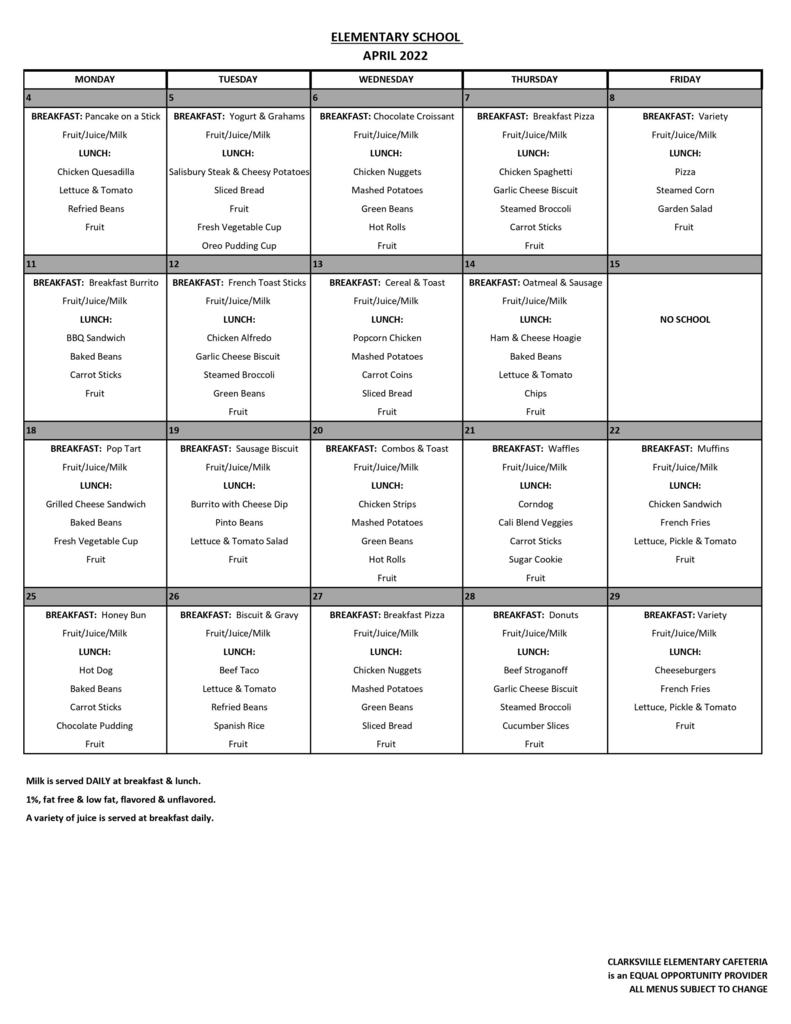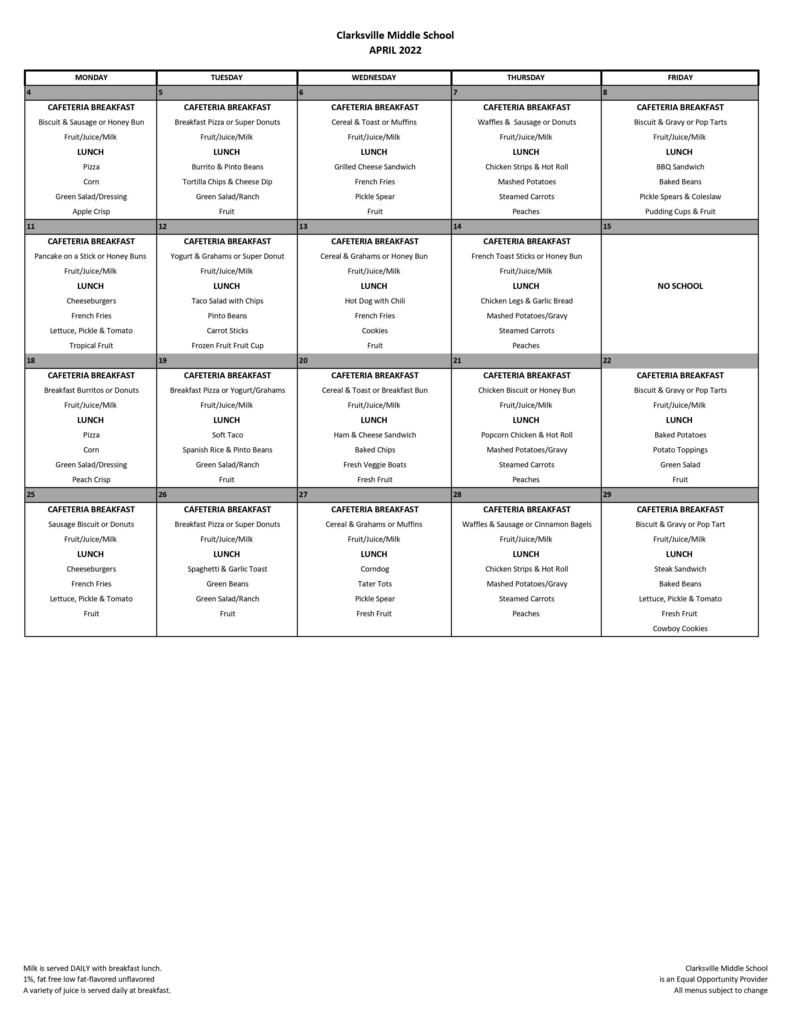 We are monitoring the weather and road conditions. At this time, temperatures are forecasted to hover just above freezing. Parents who are concerned about inclement weather may check out their students today, March 11, and have the absence excused. Families may also call the office to have their high school student released to drive home from campus. On-site instruction will continue and campuses will remain open throughout the school day. Buses will run their normal after school routes.

We may need to release school early today due to inclement weather. If we make the decision to do this we will notify all parents via our text message system and we will post the information on Facebook and our website.

March News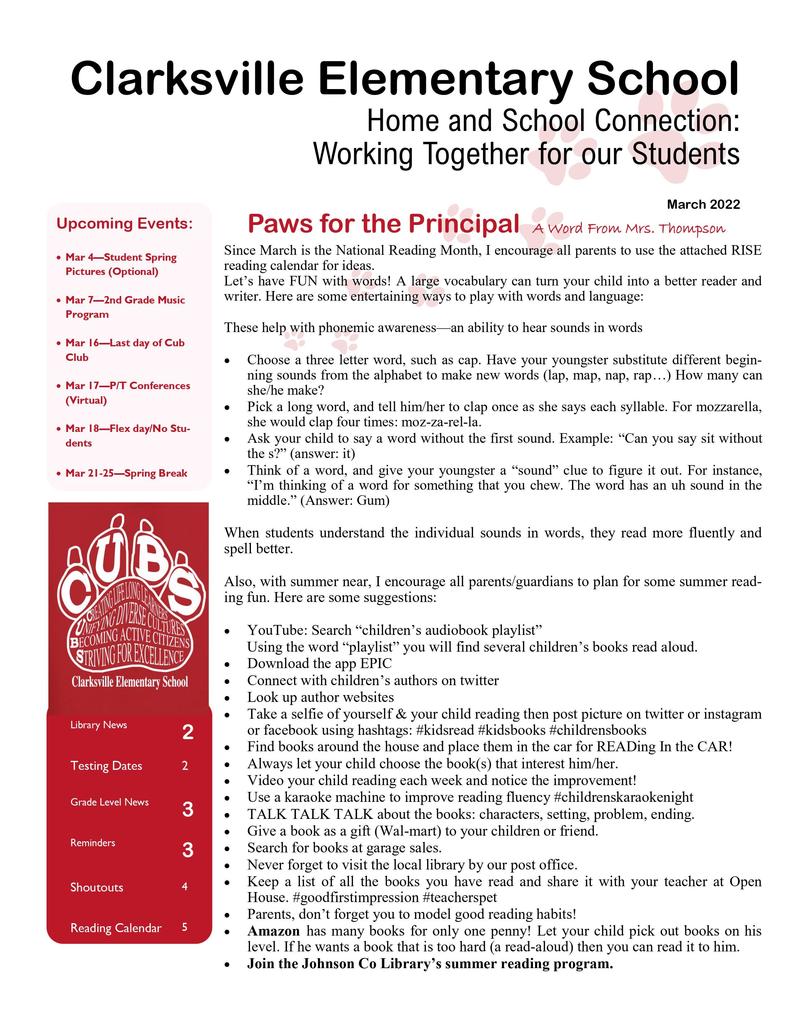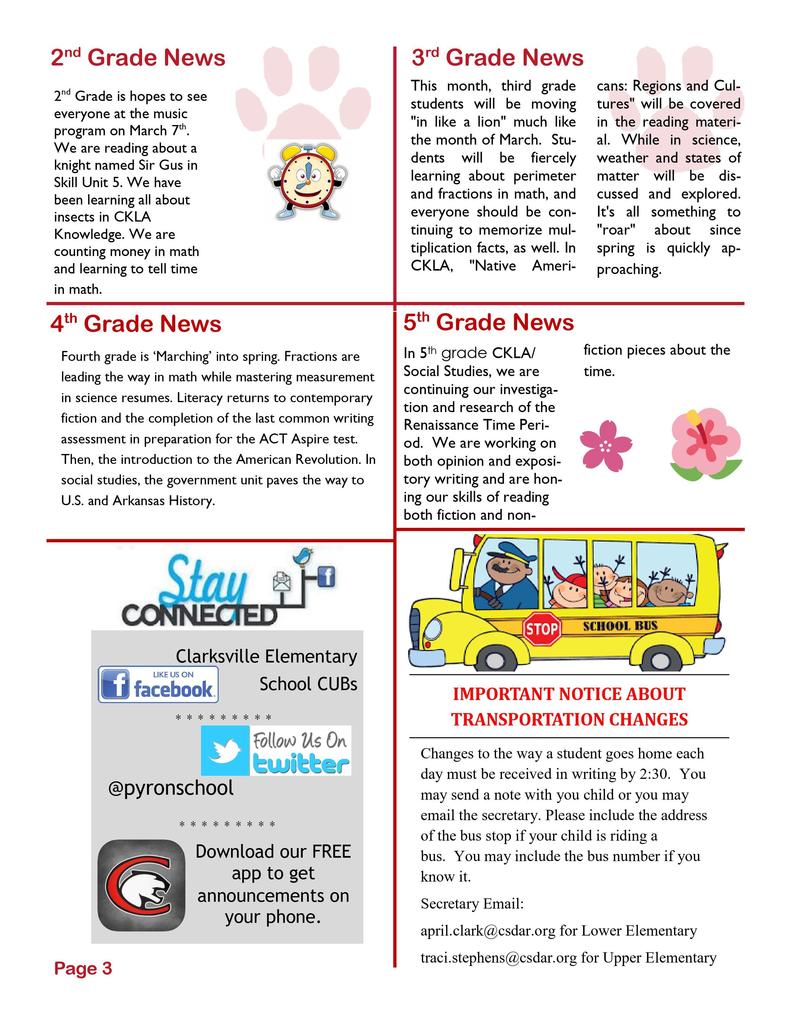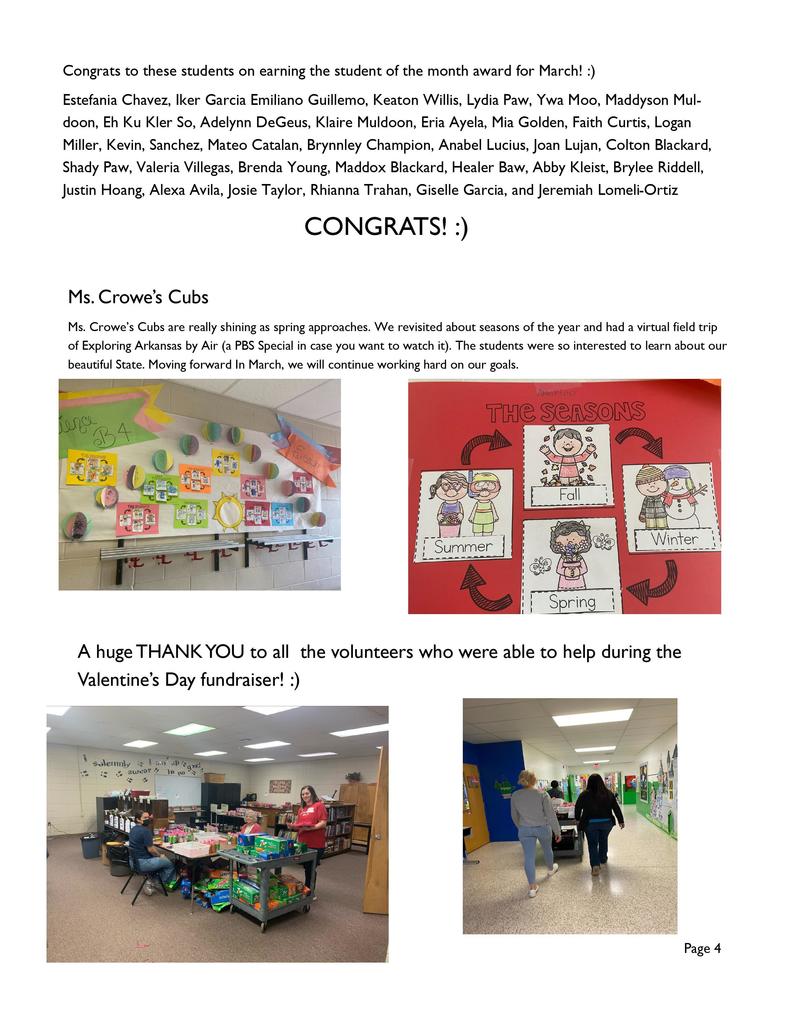 Field Day is coming soon for Grades 3-5. Order your child a t-shirt by April 1. Forms are coming home this week.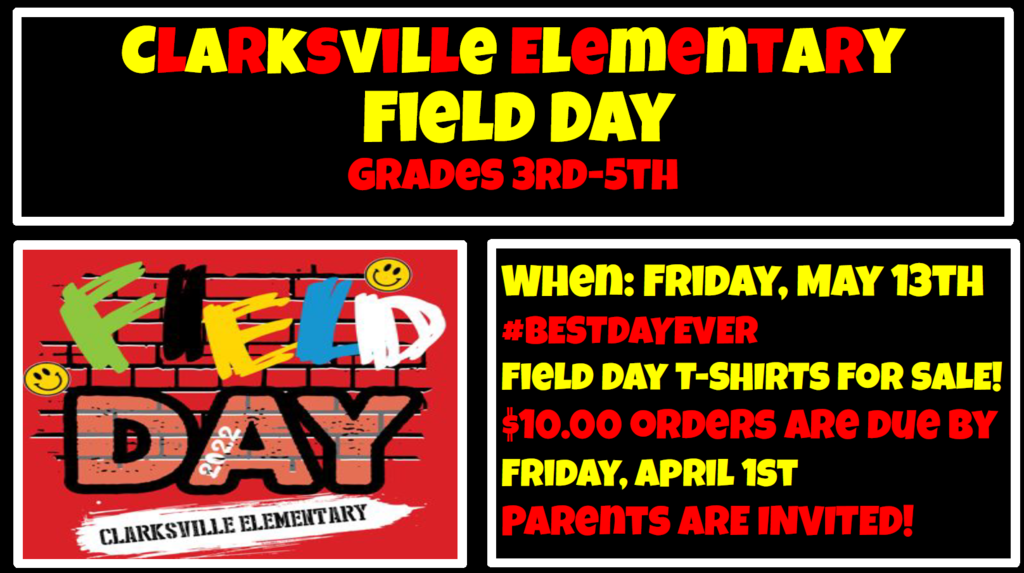 Lunch Menus March 2022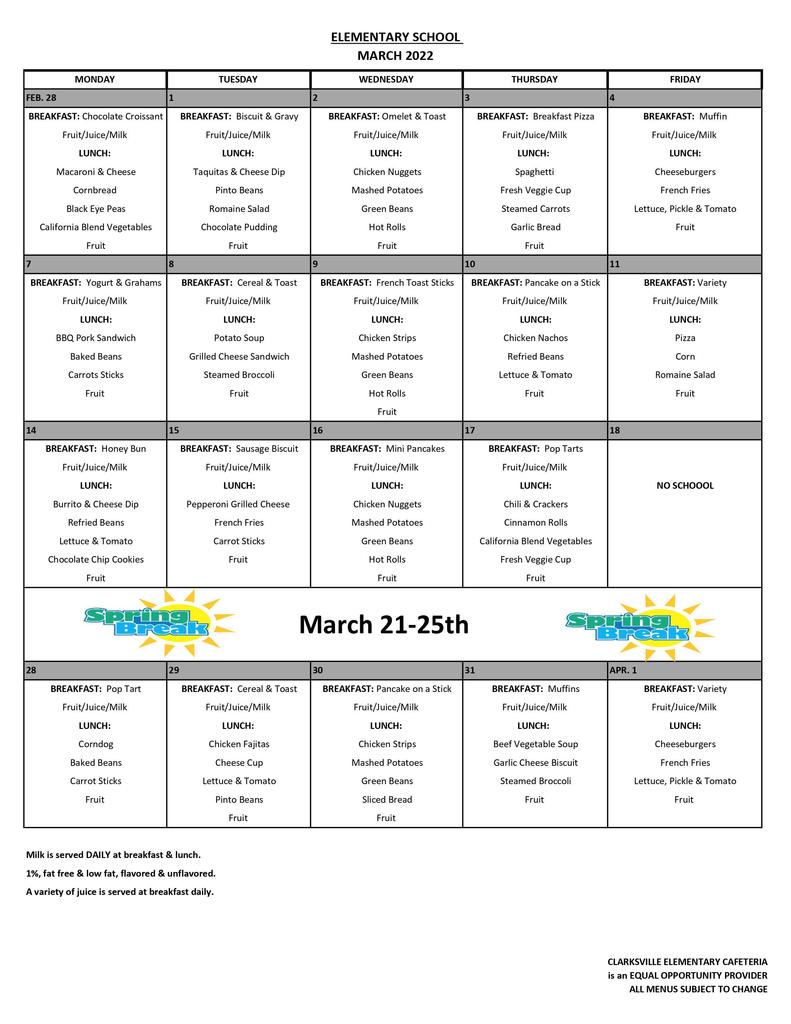 AMI day tomorrow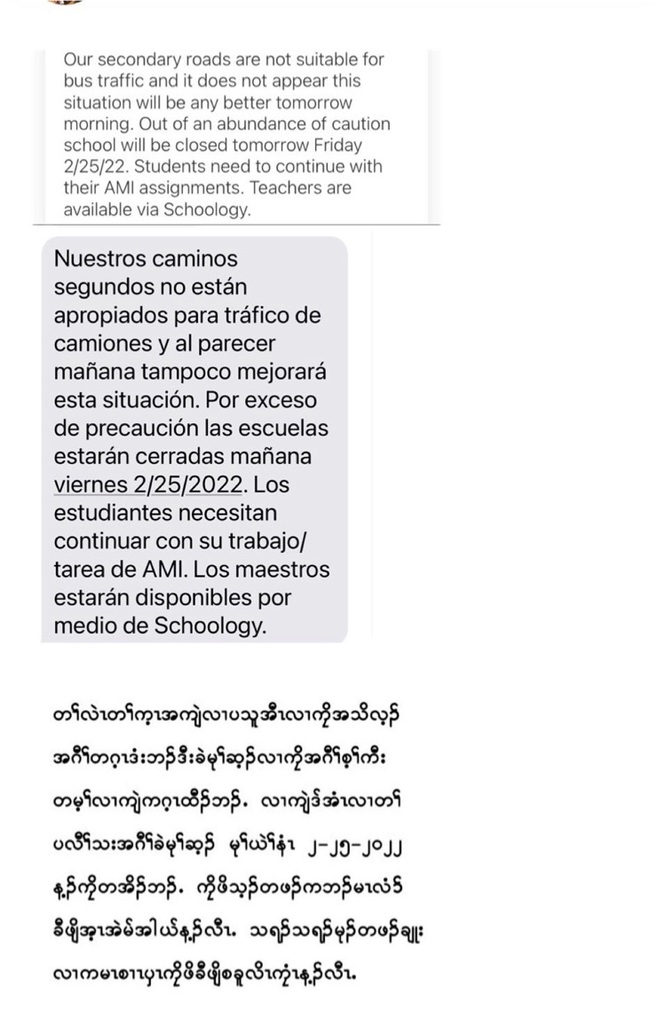 Clarksville Schools: No school for Thursday, 2-24-2022. Be sure to complete your AMI work so that you will be counted present. Teachers are available to help with questions via Schoology. Stay safe out there this weather is awful!

The administration is aware of rumors that have been circulating throughout the district regarding threats made toward the student body and faculty. We have investigated and located the origin of these threats. The Clarksville Police Department is assisting the district with this issue. At no time were any students or staff in danger.

Calendar as of 2/16/22 ***Notice the date change for individual spring pictures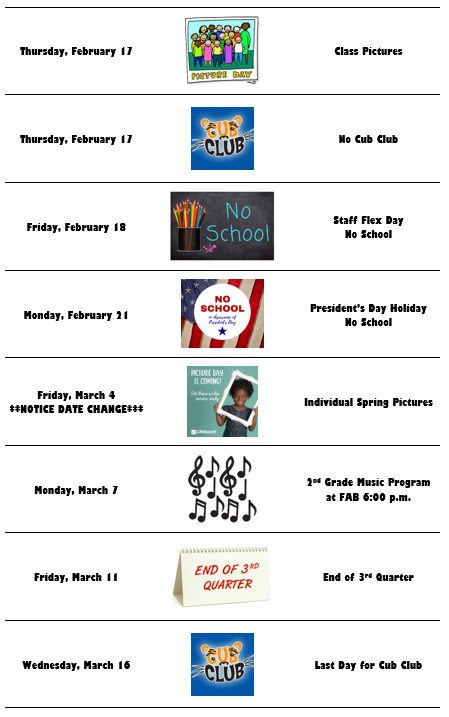 This week we celebrate National School Counseling Week. Shelly Frew works with our lower elementary students and Lindsey Werner works with our upper elementary students. These ladies provide guidance lessons, counseling, and so much more. CES is blessed to have them.