May Newsletter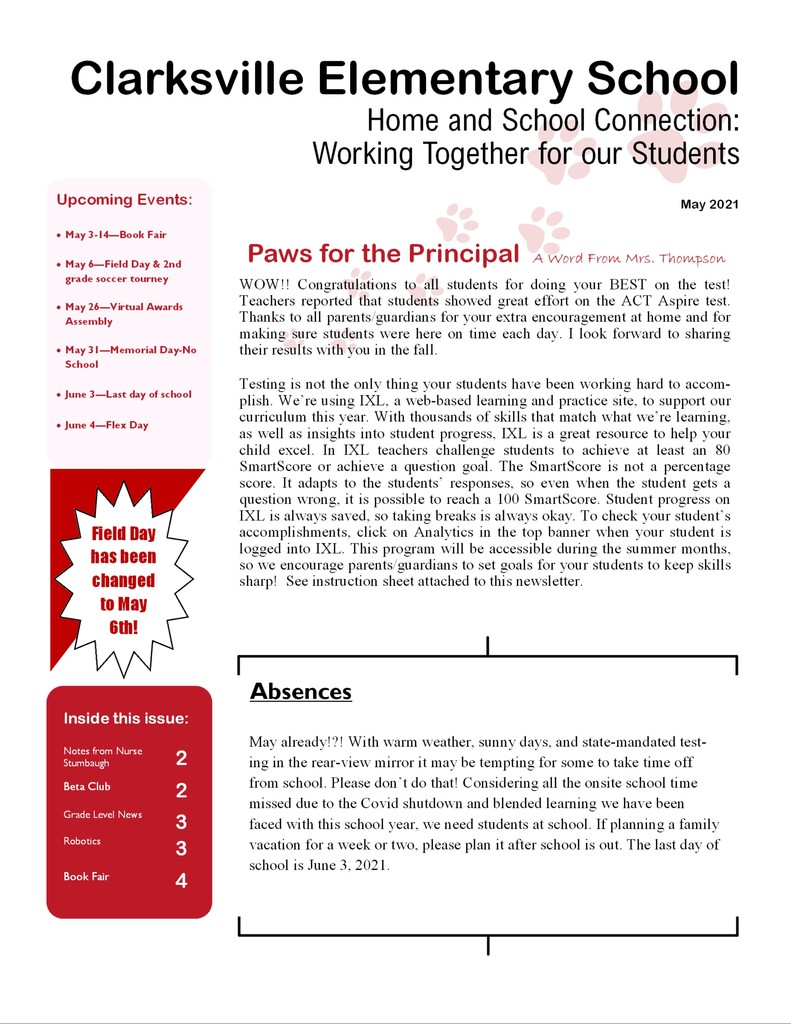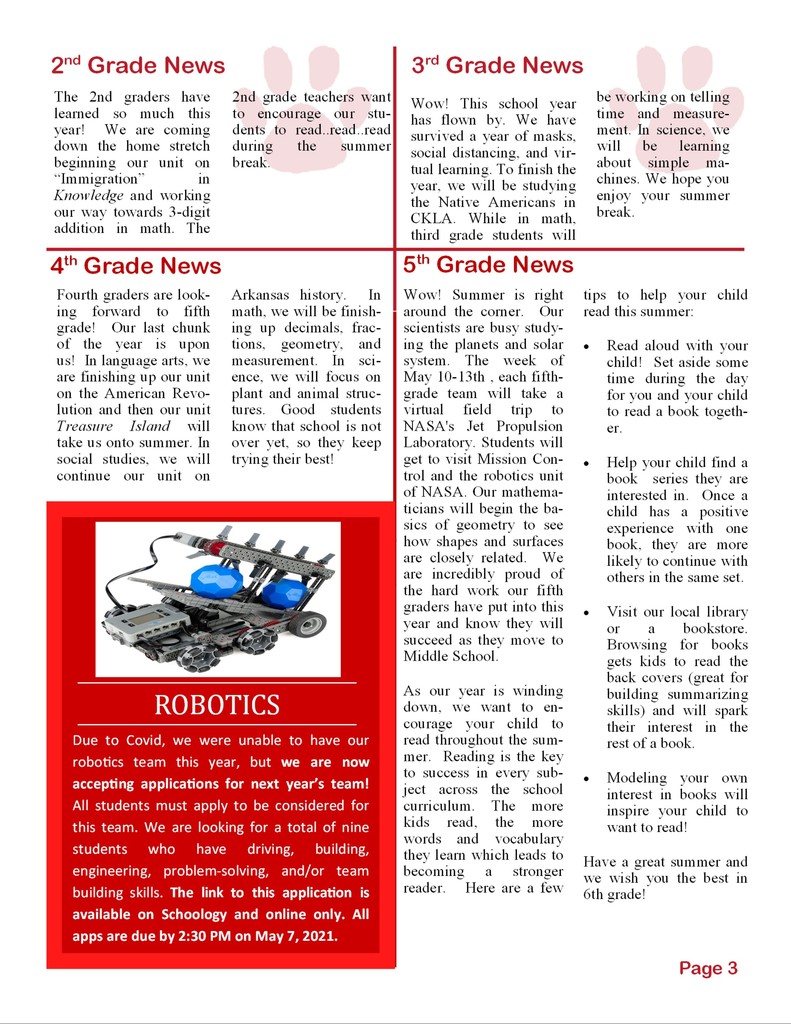 Two important announcements: School choice applications are due May 1. Central office has these. 3-5th grade field day has been moved to May 6. Some livestream will be available for parents.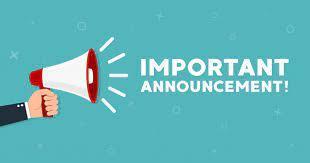 Robotics Team Application Greetings students and parents! We are excited to inform you that we are now accepting applications for the 2021-2022 Clarksville Elementary Robotics Team. The selected competition teams will meet often after school for building and practice. During competition season, our teams will be required to meet more often including some Saturdays due to all day tournaments. We are looking for 9 students who will be in grades 3, 4, and 5 for the 2021-2022 school year who demonstrate teamwork, creativity, critical thinking, and commitment. Each candidate must complete and return this application form online by Friday, May 7, 2021, 2:30 PM. CLICK this link to apply or go to CES Schoology Class of 2027, 2028, or 2029 course.
https://docs.google.com/forms/d/e/1FAIpQLSdVU5Cb1g84jb4sH8yKGhSvVtW6R3v3xM6qKhosDhQXpsQb0A/viewform?usp=sf_link

Beginning today, Beta Club is starting a service project for The Ronald McDonald House Charities. They are collecting soda pop tabs. The project will run through May 21. Non-Beta members can participate as well.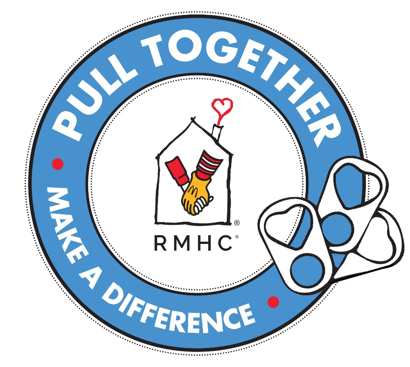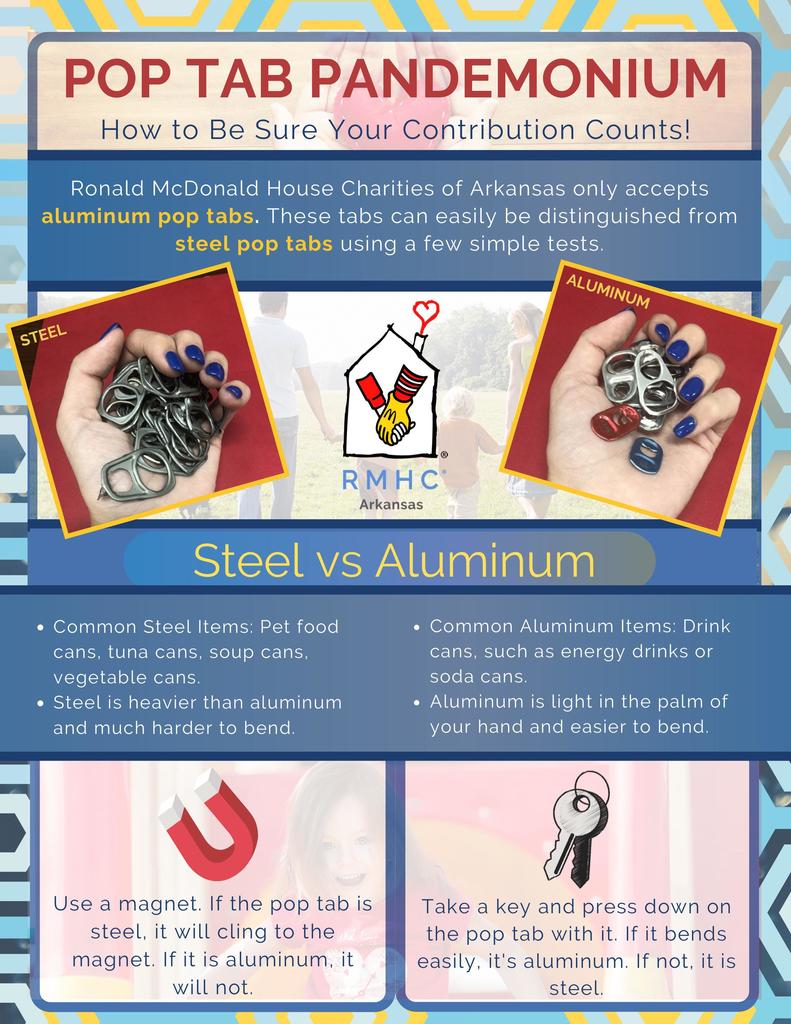 Calendar as of 4/5/21

April Newsletter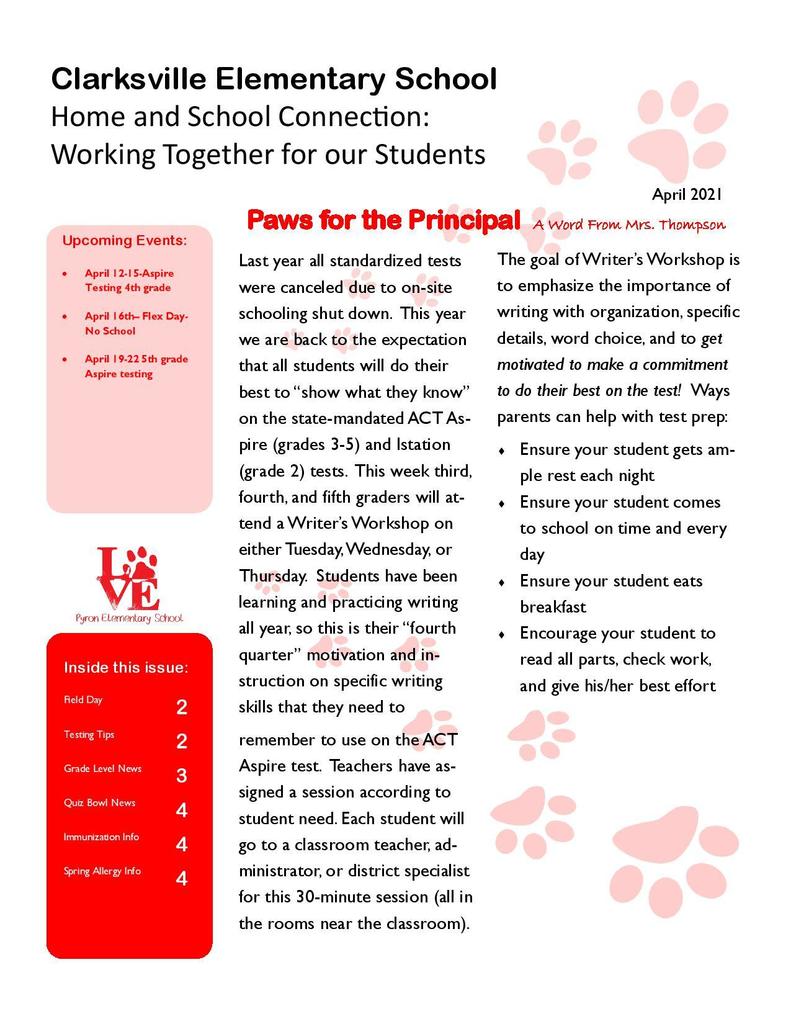 April Menus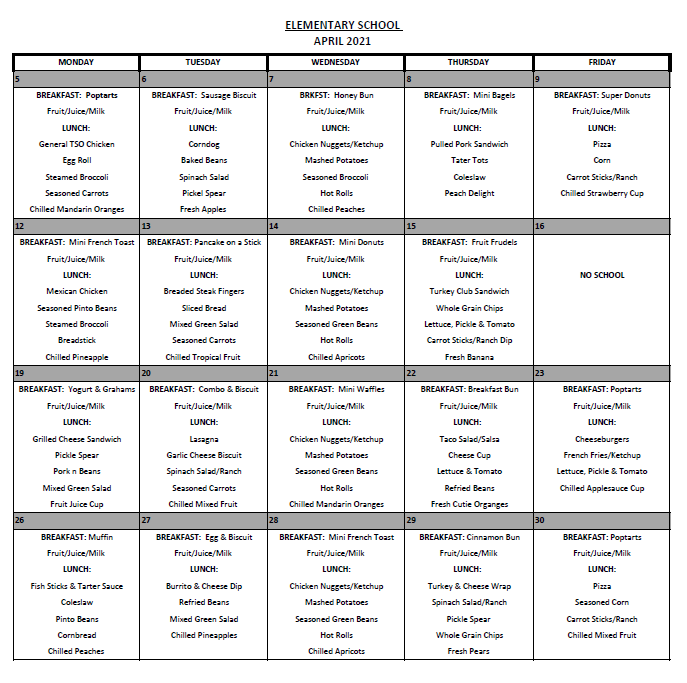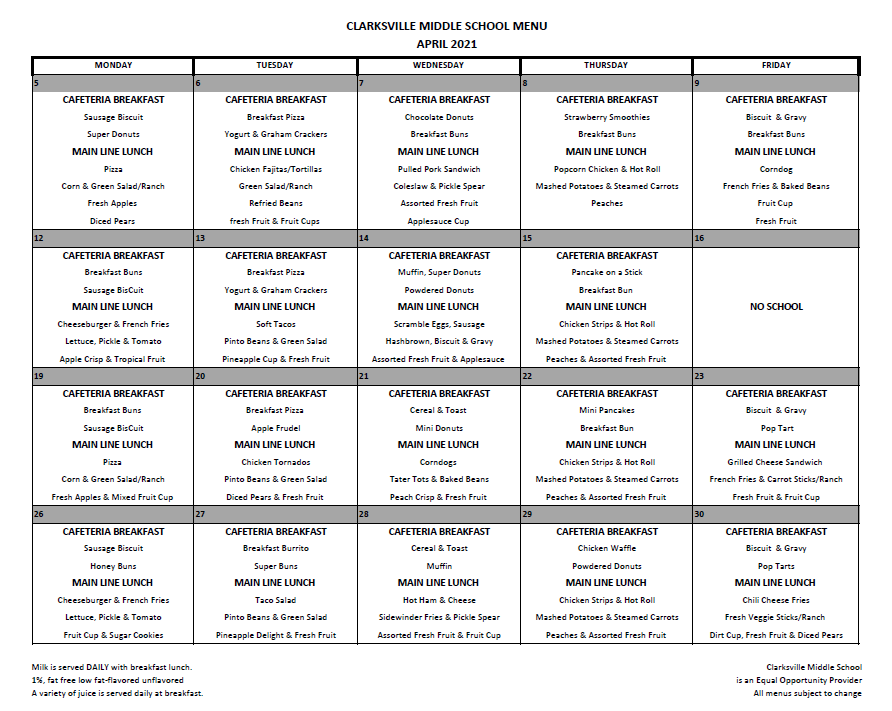 Due to the Governor's announcement lifting the mask mandate, we wanted to remind our parents that we will continue our mask policy until the end of this school year. This was decided by our school board at the March meeting.

Field Day 2021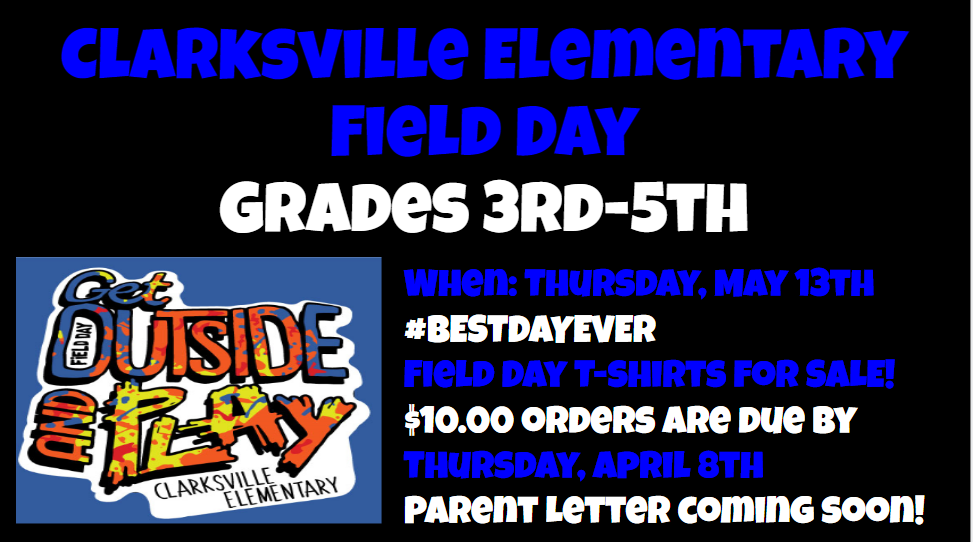 Mrs. Lensing's 2nd grade class grew and harvested kale. They were able to enjoy salads yesterday and even shared with Ms. Werner and Mrs Gregory.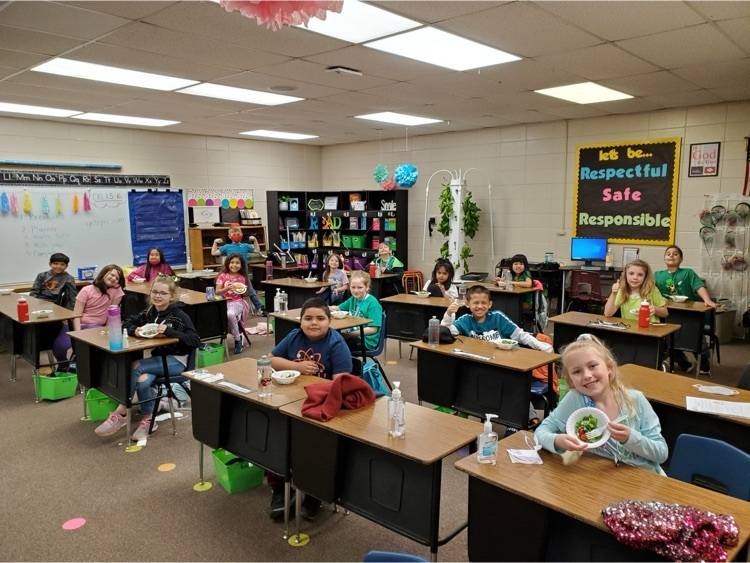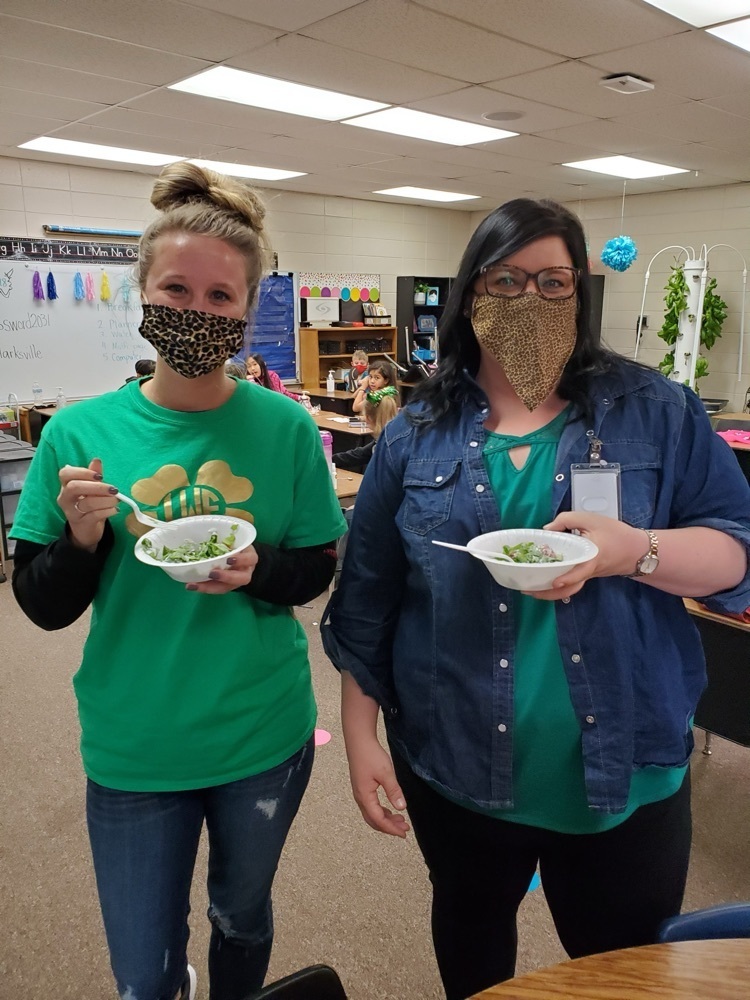 These teachers were festive today! The students loved it.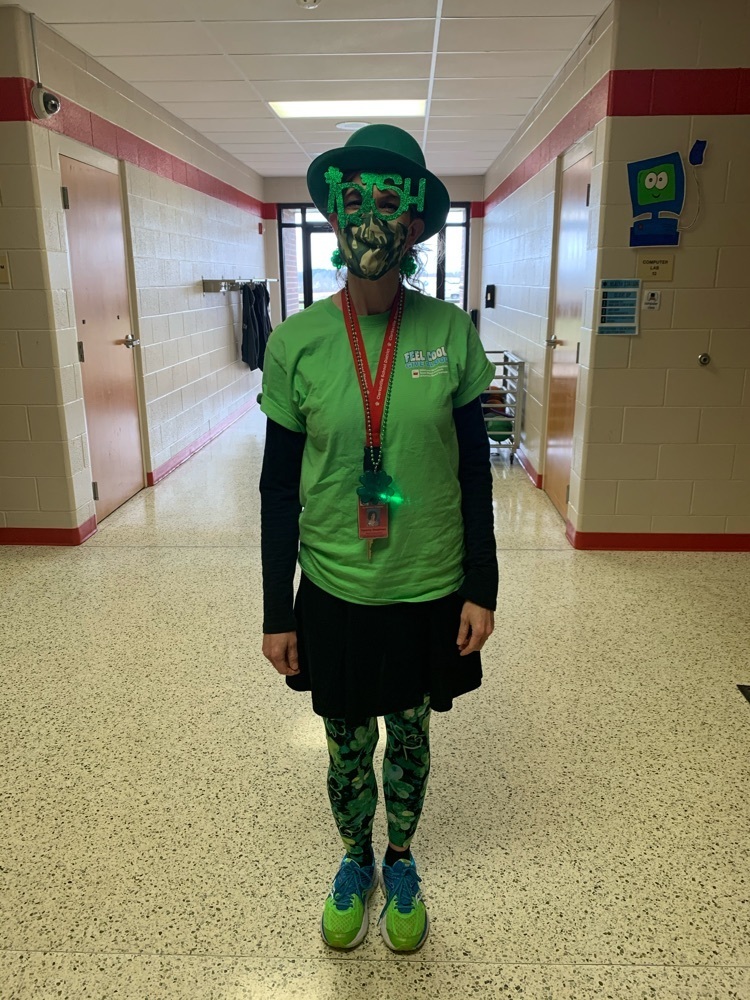 Calendar as of 3/15/21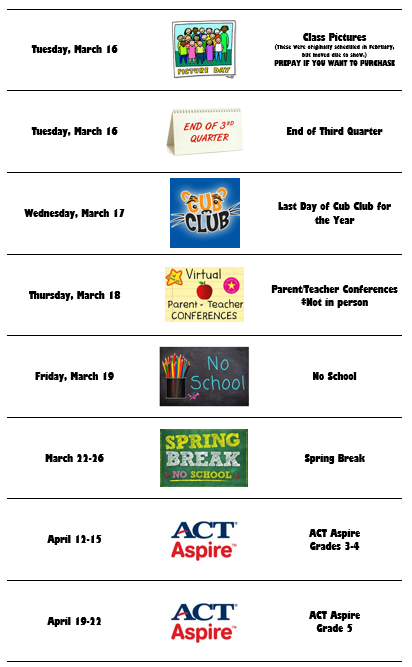 Clarksville Elementary families can look for Parents magazine to arrive in the mail in approximately six weeks. This free one-year subscription is brought to you through Title I funds. Parenting is the most complex, challenging, and rewarding life-long task we will have, so why not learn all we can about it? We hope this direct delivery to homes assists parents and guardians since our schools have not been able to allow so many parents and guardians in the building this year. Thanks parents for ALL you do!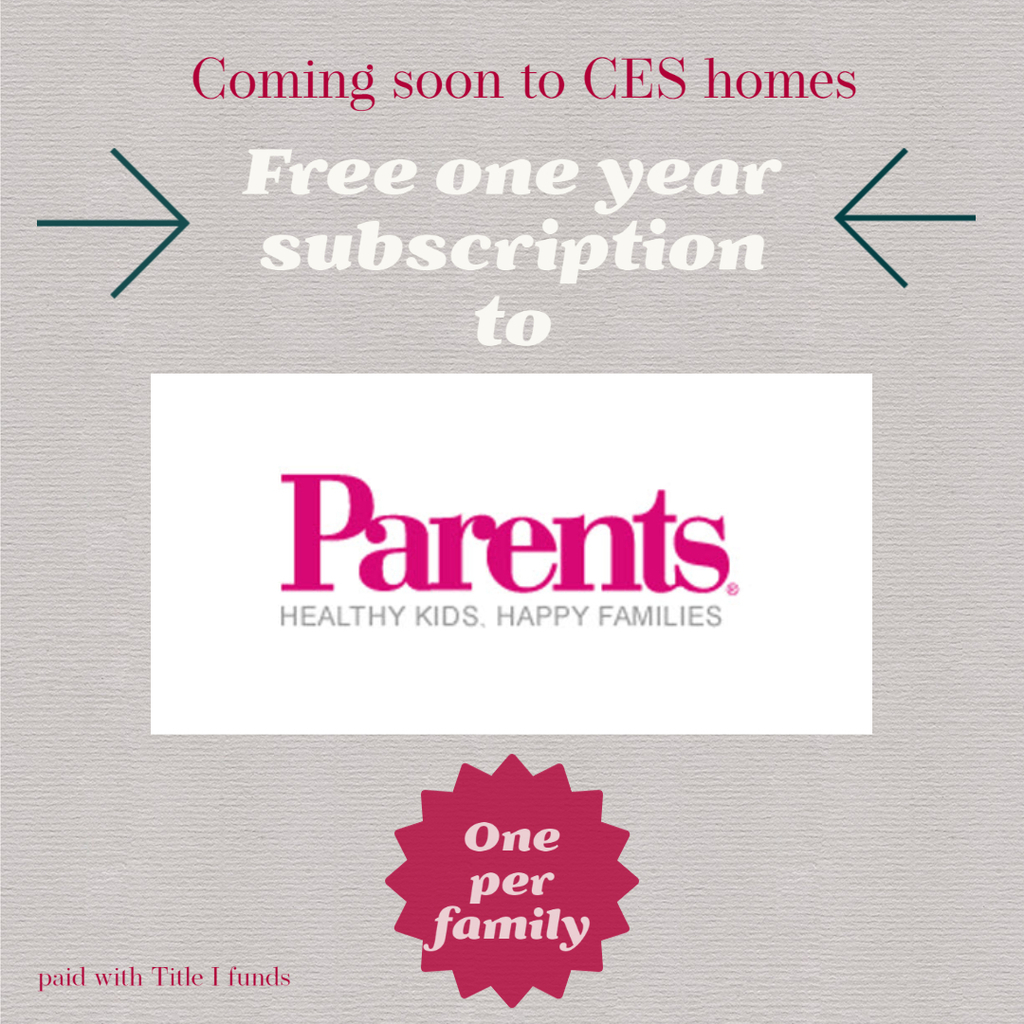 Parents, Please fill out the following survey by March 19, 2021 to help us improve our educational programs, learning environment, and more. We know this year is very different than you are used to, and we would love your feedback to help guide us in future decisions about your child's learning. Survey in English
https://www.surveymonkey.com/r/7WTP936
Survey in Spanish
https://www.surveymonkey.com/r/986WQH9
Thank you!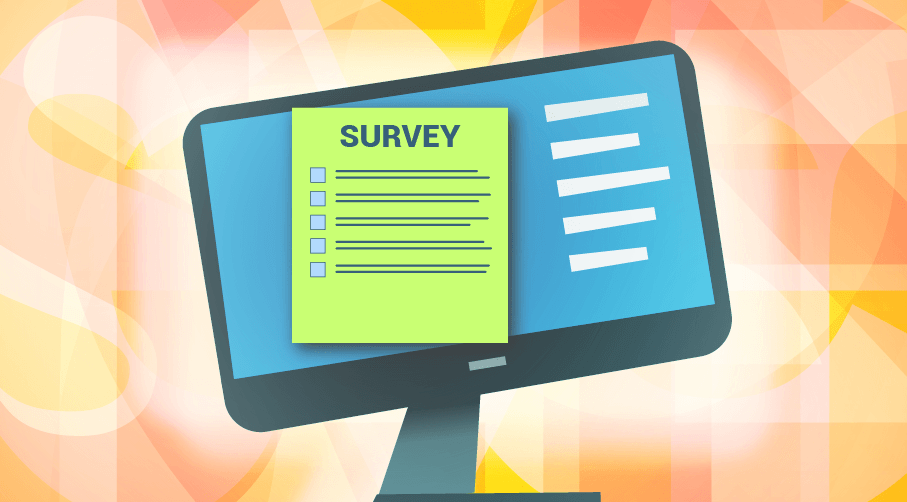 *CHANGE* All east-bound traffic(coming from Primary)trying to turn into Upper Elem.(grades 4/5)after-school pick-up line will go to round-about then come back to turn into the UE pick-up line. Do not go to CMS parking lot to pick up CES students. This change is due to ongoing traffic problems to get buses through and many Clarksville Police Department and parent concerns/complaints. Thank you for your help!

Parents, We have several unclaimed items in Lost and Found. Take a look at this video and see if any of the items belong to your children. If so, please have your children claim them. We will be donating unclaimed items after Spring Break.
https://youtu.be/yIclUCTEvo0

Calendar as of March 5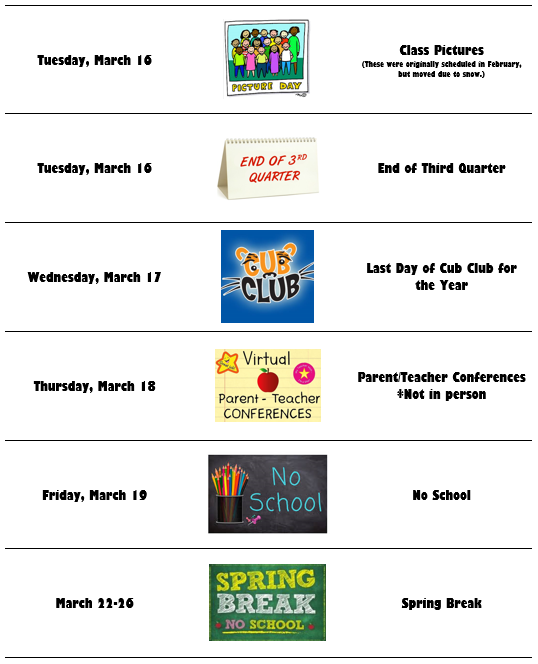 March Newsletter: There is an error in the newsletter on testing dates for 4th and 5th grade. 4th grade will test April 12-15. 5th grade will test April 19-22.

Picture day is tomorrow! If you wish to purchase these individual spring pictures of your child, you must return the payment envelope (with exact change) or pay online by tomorrow morning. Only students that order pictures will be photographed. You can order online at mylifetouch.com using code EVTZJQJXX. Make sure to send confirmation to your child's teacher if you pay online so the teacher knows to send them up to be photographed.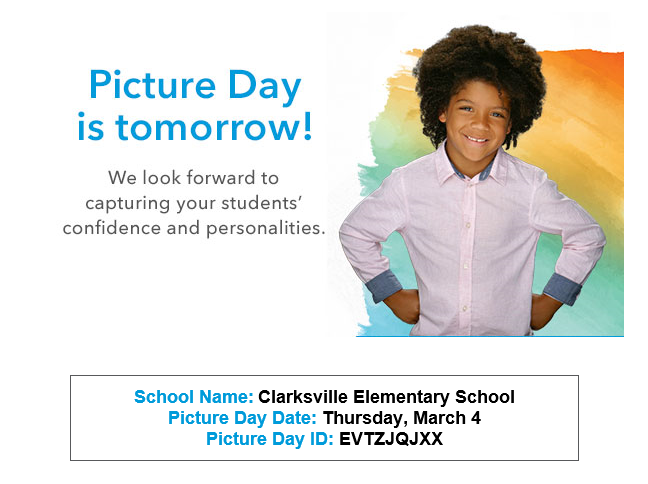 March Newsletter