School Picture Day will be September 10th for all Clarksville Elementary School students. Virtual students, please keep your eye on the virtual hub course in Schoology for more information.


All students will begin bringing netbooks home when assigned to do so by their teacher. If you wish to purchase netbook insurance, it is $20. Please send it in a labeled envelope. If purchasing for multiple siblings in the same house, you will receive a $5 discount after the first child.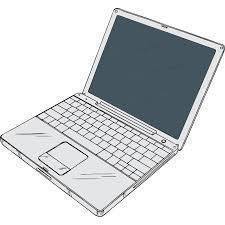 Virtual CES students are expected to log in to Schoology and submit assignments each day. If a teacher schedules a Zoom or any live instruction, make every effort to attend.
JCBC football and baseball sign ups--see flyers!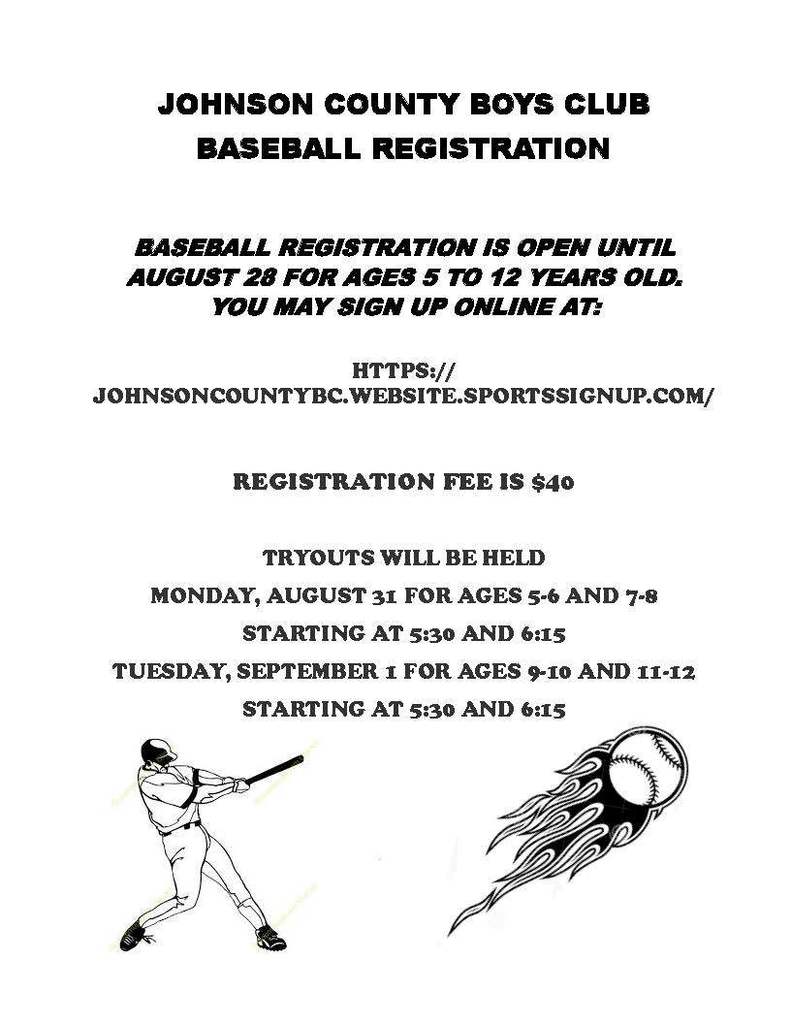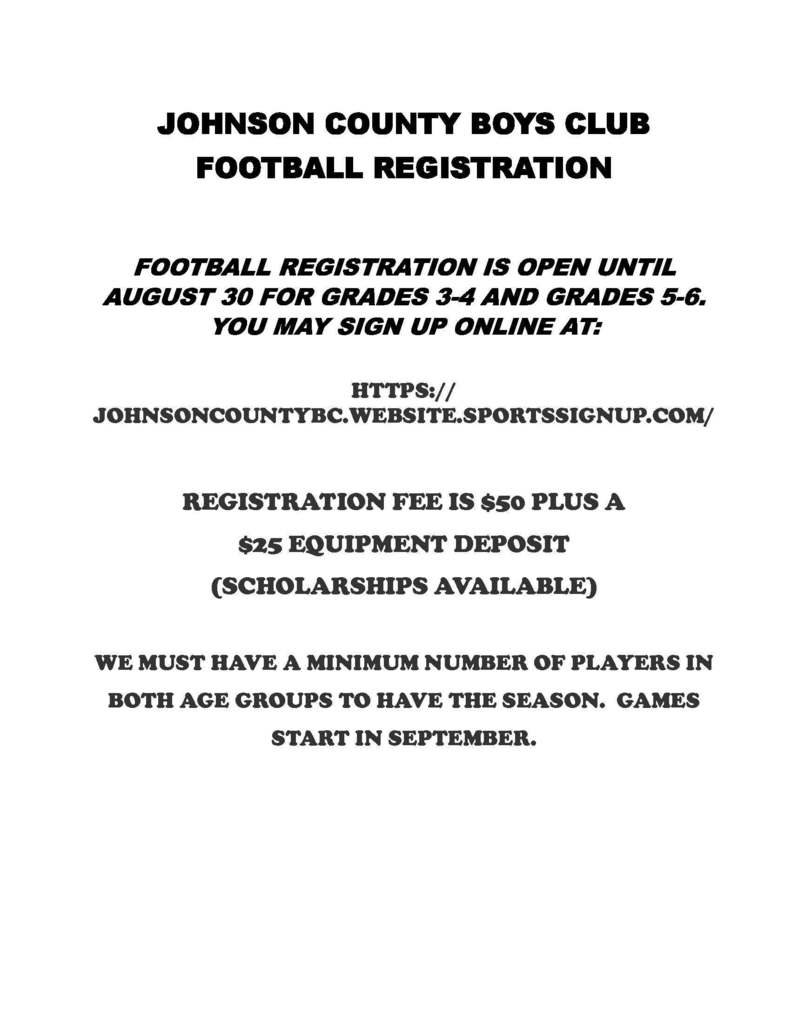 This message is from Clarksville Elementary School to students/parents as we come back to school tomorrow. 1. Before coming to school, do the COVID self screening found on website/social media posts. 2. 4th&5th graders and all staff must wear a mask. 2nd&3rd are encouraged to wear one too. 3. For safety reasons, no one may drop off lunches or eat with students on site. 4. For safety reasons, only students & staff may enter the building--No walking students to class. 5. Remain in the car and drop off your student(s). 6. If a parent needs to meet with an administrator/counselor or give something to a secretary, call 705-3256(2nd/3rd) or 705-3218(4th/5th).

A few reminders before school on Monday… 4th and 5th graders are required to wear a mask. 2nd and 3rd graders are encouraged to wear a mask. You may drop students off beginning at 7:35. Due to Covid 19, we are restricting visitors to the building. No one is allowed to eat with their child or drop lunch off for their child. If you have questions throughout the day and need to speak to someone at the school, please call the office. If you need to come in to do something in person, the secretary will let you know. If your child is a car rider, please stay in your car and drive through. Once signs are distributed, please keep the sign in your passenger window until your child is in the car. You may not park and walk to the door to get your child.

Any virtual student who did not already attend Virtual Open House needs to come to CES now! We are having make-up Virtual Open House until 2:00 today!

Just a reminder: We are doing an Open House today! This is only for all 2nd grade students and 3rd-5th grade students that are new to Clarksville School District. You may drop by between 2:00-6:00 today.
Any virtual learner who did not attend Virtual Open House last night will need to come to the make-up time on Friday, Aug. 21, 11:00-2:00. **We will not be able to do this tomorrow during the on-site Open House for 2nd and new students.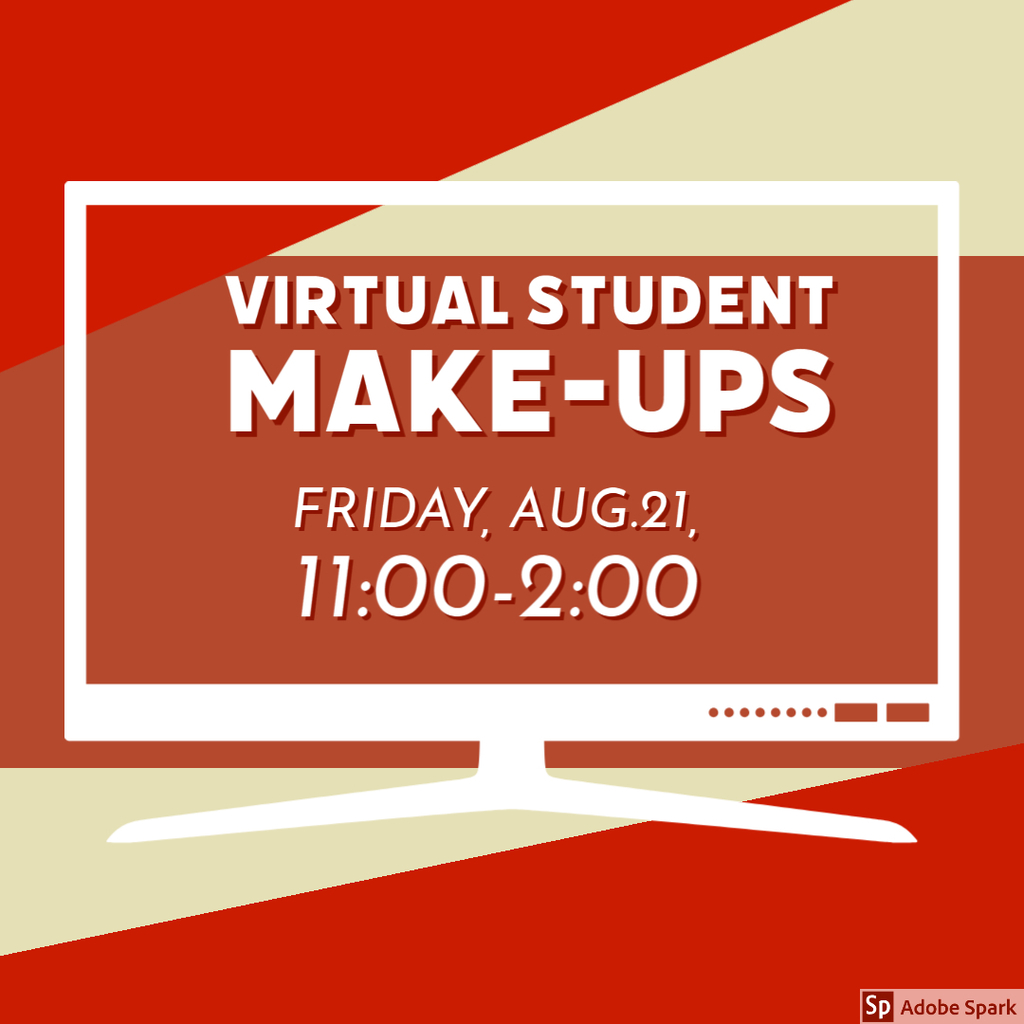 Car rider procedures have changed due to Covid restrictions. All students will be issued a sign with his/her name on it. Anyone picking up a student will be required to have this sign to pick up a student. Please stay in your car.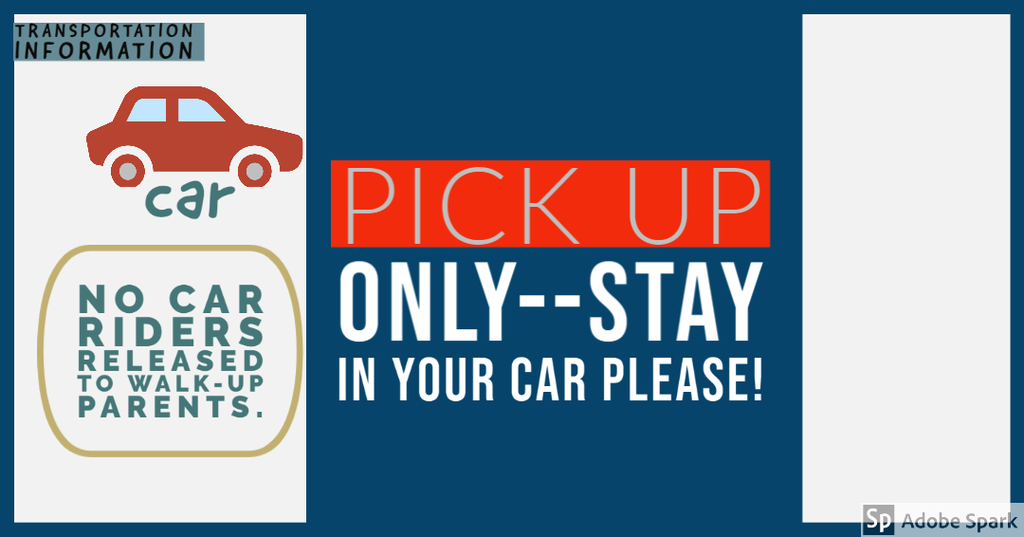 Parents, staff, and students...Please use the following screener each day and do not come to the building if you answer "yes" to any of these questions.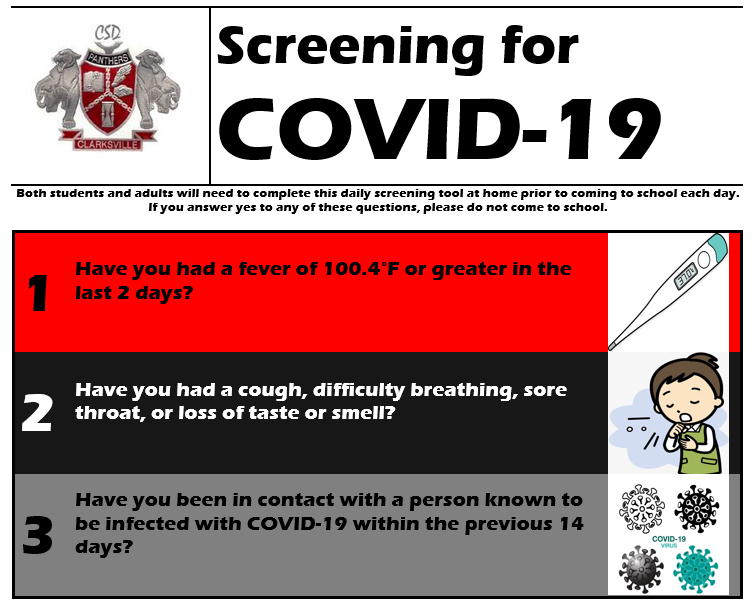 Open House for virtual students Grades 2-5 is happening now.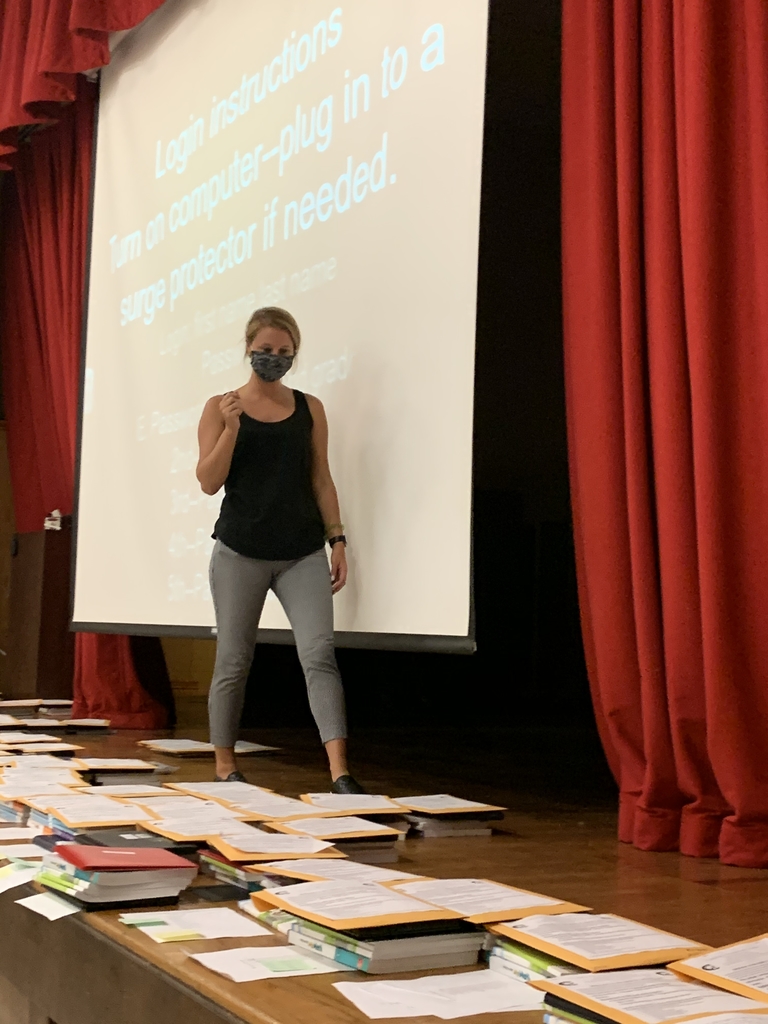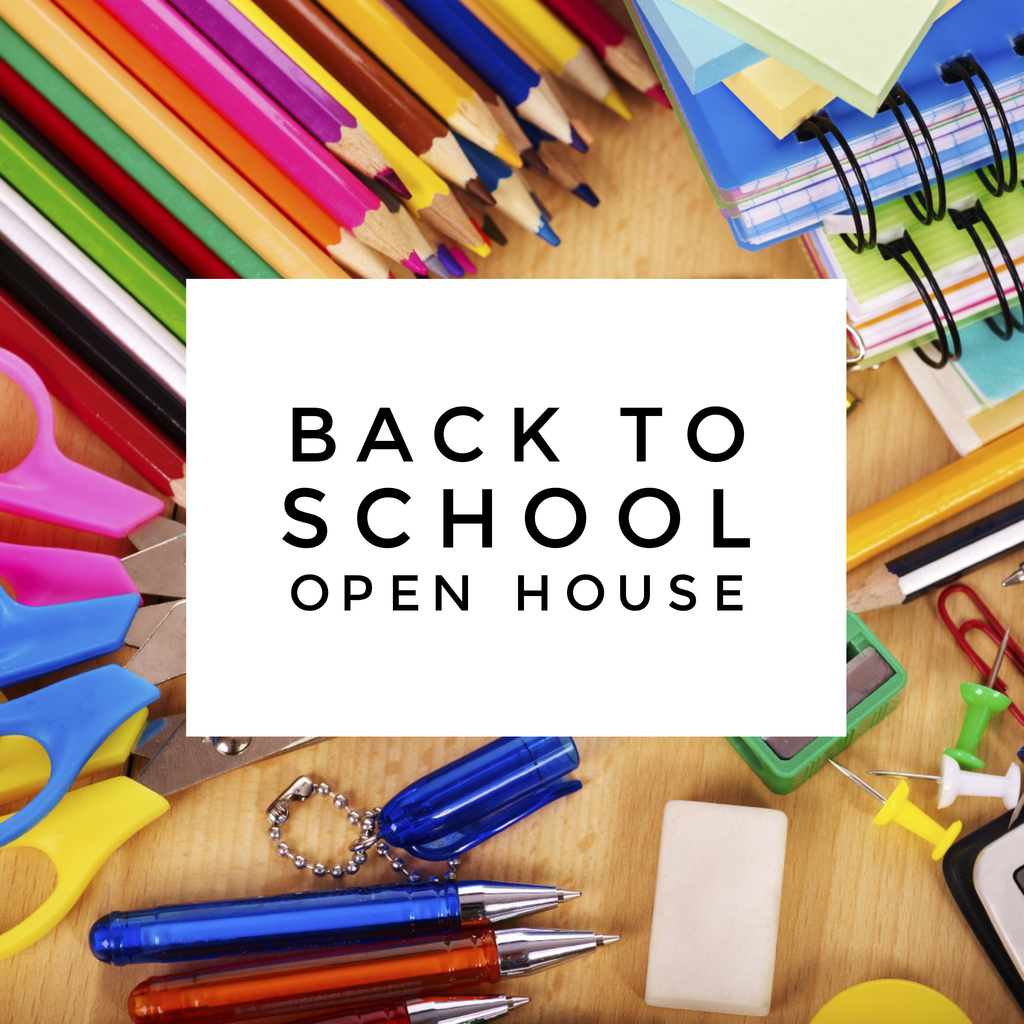 Parents, Since we are not doing a traditional Open House, many of you will not fill out paperwork until after the first day of school. Please help your child's teacher prepare by taking a few minutes to follow this link and let us know how your child is getting home each day. We will share the information with the classroom teachers. You will need to submit a separate form for each student. Please fill this out by Monday, August 17th so teachers have this info early.
https://docs.google.com/forms/d/e/1FAIpQLScmaUR-O1ws1LJqJc87Nfm_my81JXLainNDXq_8uZvaI1saNA/viewform?usp=sf_link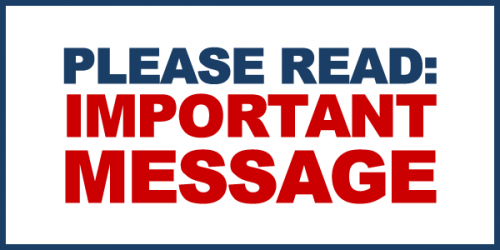 Virtual Student Open House

Computer insurance is recommended and available for $20.00. If you do not purchase insurance and damage the school netbook, you will be required to pay for damages. You can pay for this at Open House or the first day of school.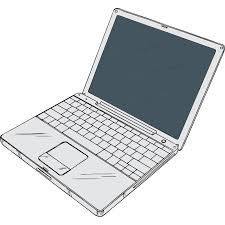 Several parents are asking if the virtual school supply list is the same as the on-site school supply list. They are the same list. Students will likely need many of the on-site list supplies to complete assignments at home. However, virtual learning is new to all of us and I hate for you to purchase things you may not need. We are learning as we go. I would start with some basic school supplies for home and you can purchase additional supplies as they are needed or whenever your child returns to school for on-site instruction.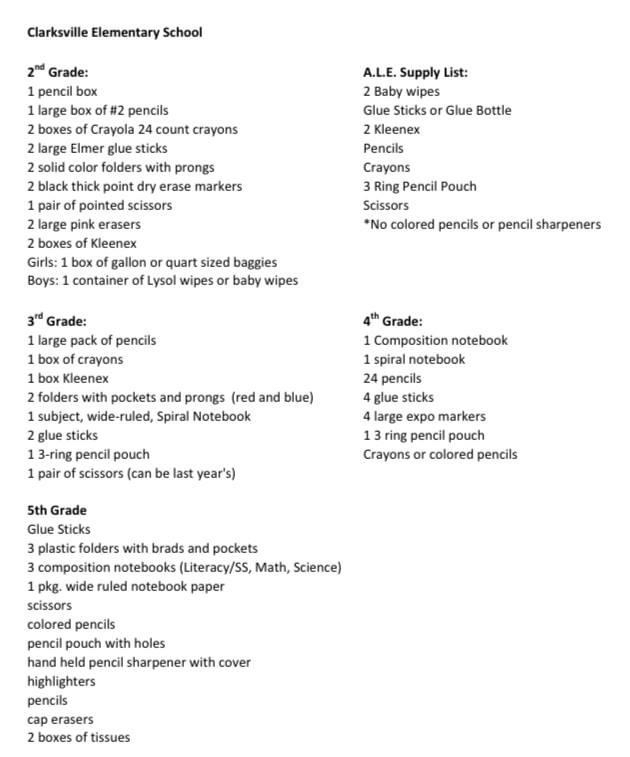 Class lists for 2nd-5th grades have been posted on the door to the lower elementary. Virtual students have been assigned a teacher as well. Please maintain proper social distancing when checking lists.