Another football coach has tested positive for COVID-19. Our coaches have been working very hard to maintain social distancing with the team members and wear masks at all times during practice. Based on the ADH guidelines we will continue with practice.


COVID-19 case numbers by school district now available. The numbers reflect the whole population within our school district boundaries not just students and staff that attend our school.
https://achi.net/covid19/
One of our football coaches has tested positive for COVID-19. Our coaches have been following ADH guidelines. We will disinfect both field houses and will continue with our football practice schedule tomorrow.


Clarksville parents, I have made a video to help explain the plans our district will use for the return to onsite learning on August 24th. For more information please contact the school where your child attends.
https://youtu.be/Pfl5LmQ4Aa4

Updated Calendar-Approved 7/20/20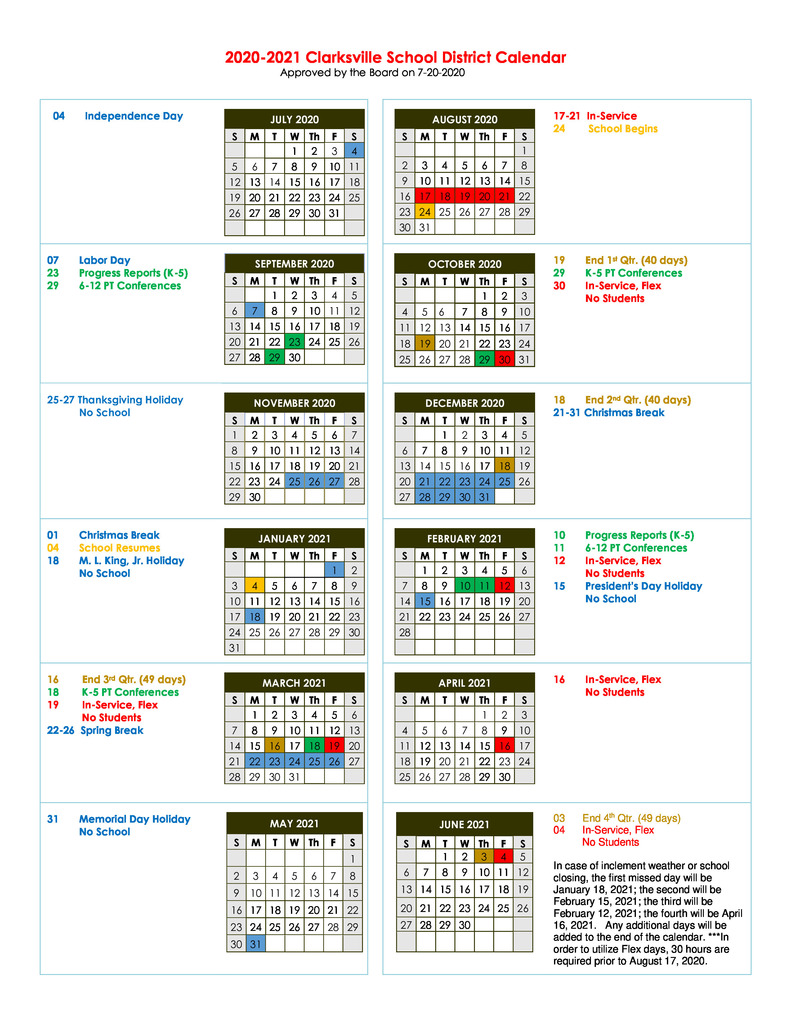 The following links will take you to the Clarksville Schools' "Return to Onsite Learning Plan" and the alternate "Remote Learning Contract" for those that do not feel safe returning to school on August 24th. If you choose to keep your children at home and utilize our remote learning option, you will need to have the contract returned to your child's school by July 31st. Please understand that these plans could change due to the nature of the COVID-19 pandemic. English:
https://5il.co/i6gu
https://5il.co/i6hj
Karen:
https://5il.co/i6gv
https://5il.co/i6hi
Spanish:
https://5il.co/i6gw
https://5il.co/i6hh

All sports have been suspended for the time being. We have had 2 football boys test positive for COVID. They also play on a baseball team that has Clarksville basketball players on the team. With all the possible cross team exposure we decided to suspend all athletics until the State Health Dept can conduct the "contact tracing."
Our "Ready For Learning" Committee will be meeting tomorrow to review the guidelines our district will be using when we resume school in the fall. We hope to have a guidance document posted this week. Because of the nature of this pandemic, all plans are subject to change.